Apr 29
Alexander PogorelySKF
Comments Off on Global Graduate IT – My Journey
Hej Hej and Servus, my name is Alex and I've joined SKF's Global Graduate Program in September 2018. Let's take a look at this exciting journey step by step.
I'm originally from a mid-sized town located in the southern part of Germany. In summer 2018, I graduated from the Julius-Maximilian's University in Würzburg with a master's degree in business information technology (Wirtschaftsinfomatik). While waiting for my final grades, I started to look around for possible job opportunities all over Germany.
At that moment I did not have a strong focus on a particular company, but what I was sure about, is that I wanted to work in an international environment and within the IT field.
During this time, I was on my way to visit a friend in the close by city of Schweinfurt. Coming from the highway, you can't miss seeing SKF Germany's HQ from afar, especially because it is written with huge letters on the building!
That was the moment, when SKF crossed my mind. The next day I sat down and started my research about the company, and what a lucky coincidence! Right at that time, they were looking to fill a Global Graduate position in the IoT Development team in Schweinfurt. I sent my application the same day and just a few days later I received an e-mail with an invitation for the first interview.
The first interview was with an HR representative as well as my future manager. The whole conversation as well as the atmosphere were friendly and relaxed, yet professional.
That day I left the interview with a good feeling and just a few days later I was invited for the second interview with some representatives from the Global Graduate Program in Sweden via Skype.
After this skype meeting, there was a third and final meeting with the local HR, as well as with the manager of IoT Technologies. A few days later I received the final job offer.
Introduction Month
The trainees and I spent the first month at the HQ in Gothenburg, where we met the whole top management team. We also had a factory tour to understand our manufacturing process, in addition to several sessions on the company setup and strategies. All in all, the introduction month was a great opportunity to meet the other trainees and start creating a network within the company.
First Rotation
I started my first rotation in my home unit; IoT-Development, in Schweinfurt Germany. In our project, we were working on a solution for Machine-to-Cloud connectivity. Besides that, I was involved in designing a concept for the service and operation model for the factories and the IT organization to support the industry 4.0 approach.
It was a great experience working with such a nice, professional and extremely knowledgeable team. They were supporting me along the way and I've learned a lot of new skills and topics. One of the highlights of my rotation was the Amazon Web Services (AWS) Summit in Berlin, where we joined with the whole team listening to different sessions about Cloud Computing.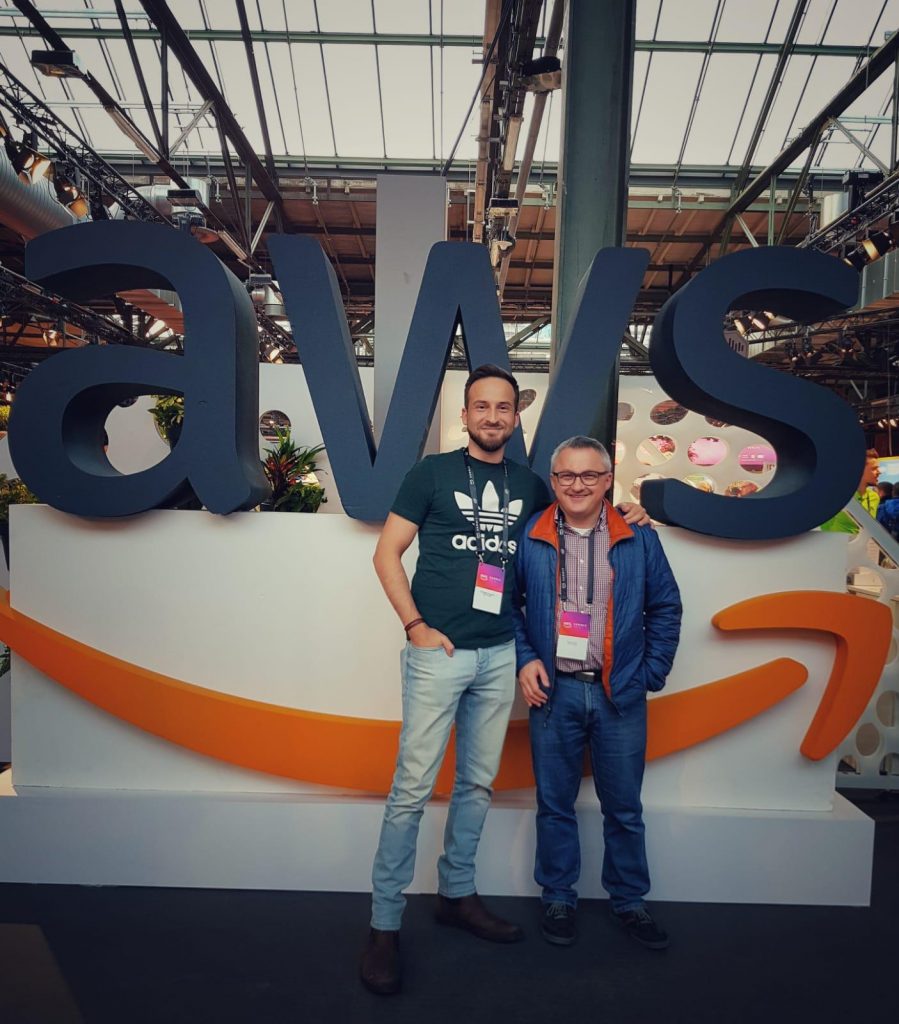 Time passed by really quickly and just a few days after the summit, I was on a plane headed to Sweden kick start my second rotation in SKF's Headquarters.
Second Rotation
Currently I'm in my second rotation in the Business Process Solutions team, working on a Robot Process Automation (RPA) initiative. Setting up a digital workforce will increase efficiency and allow my colleagues to focus on other important tasks. Working with different stakeholders from different departments is sometimes challenging but also really rewarding once we can present results and create value. I really enjoy working in the new team and getting more insights on SKF as a company.
What's next?
In September I will head to Canada, to support the Digitalization team there for 5 months and learn more about SKF's Digitalization strategy. I'm looking forward!
Being with SKF for now eight months, I am sure that I took the right decision to join this company. An intercultural and truly global company with demanding and diverse projects which allows me to grow and take responsibility.
I hope this post gave a small insight to my trainee journey with SKF! If you have any questions, feel free to reach out!
Cheers und bis bald 🙂
Alex
Comments Off on Global Graduate IT – My Journey

Germany, IT, traineeprogram