Oct 13
Denice JohanssonScania, TraineeBloggen
Comments Off on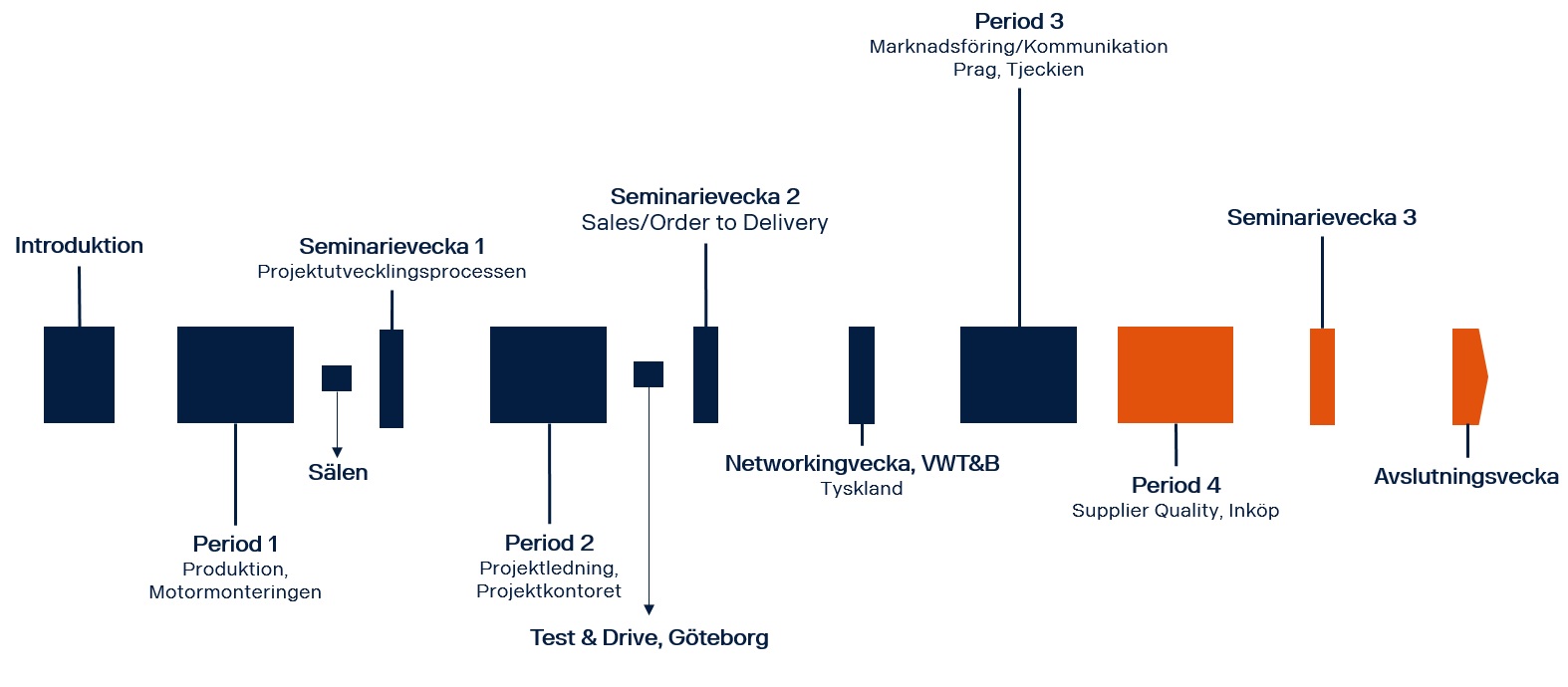 Nu har det gått ett tag sedan sist jag skrev något här och mycket har hunnits med.
Test & Drive, Göteborg
I slutet av mars begav vi oss på Test & Drive till Göteborg från torsdag till söndag. Vi lånade en massa lastbilar från Scania Tekniskt Center och körde först mot Laxå Special Vehicles för ett studiebesök. Där tillverkas specialfordon så som exempelvis brandbilar. Efter studiebesöket körde vi vidare mot Göteborg där vi skulle övernatta under helgen.
På fredagen begav vi oss till en Scania-återförsäljare i Göteborg. Där lyssnade vi på föreläsningar och blev bjudna på lunch. Väldigt intressant att få höra om den tidigare (för många) rätt så okända säljsidan av Scania.
Resten av helgen spenderades i Göteborg tillsammans med traineegänget. Vi utforskade staden och bara umgicks! Söndag tog vi lastbilarna tillbaka mot Södertälje och Stockholm.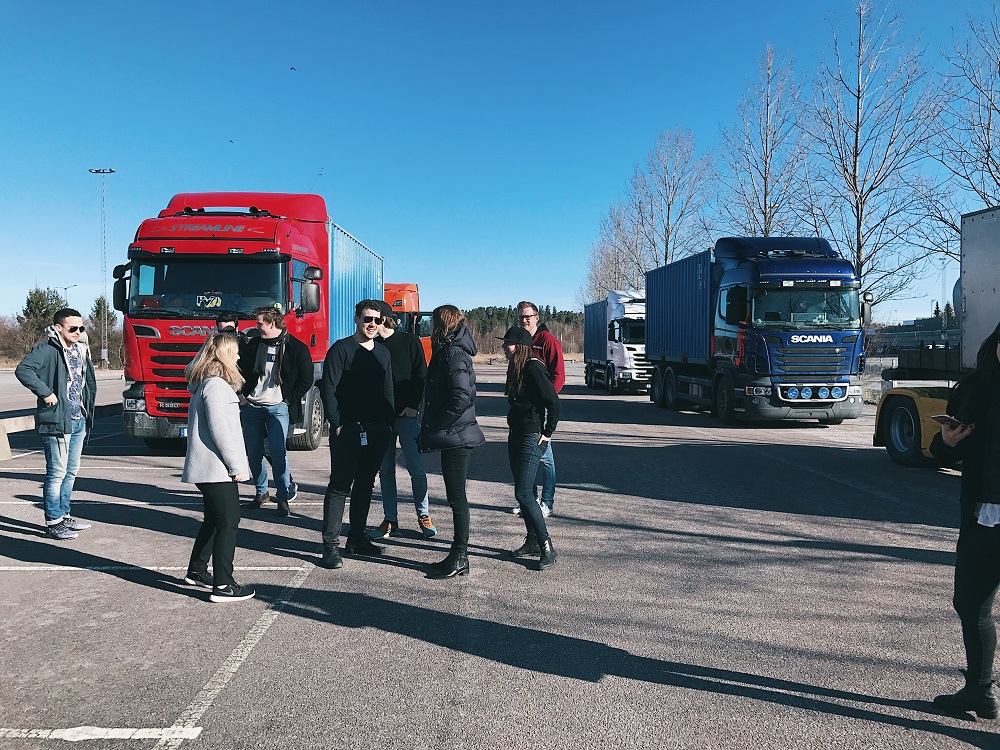 Networkingvecka, Volkswagen Truck & Bus
Sista veckan i April (direkt efter att ha avslutat period 2) var networking-vecka tillsammans med de andra traineerna i Volkswagen Truck and Bus (Scania, MAN och VW Commercial Vehicles).
Måndag morgon klev jag upp strax innan tre på natten för att bli upphämtad en timma senare. Då begav vi oss mot Arlanda för att ta 06-flyget till Frankfurt. Från Frankfurt åkte vi buss till Braunschweig där vi åt lunch och lyssnade på föreläsningar på VW Truck and Bus HQ.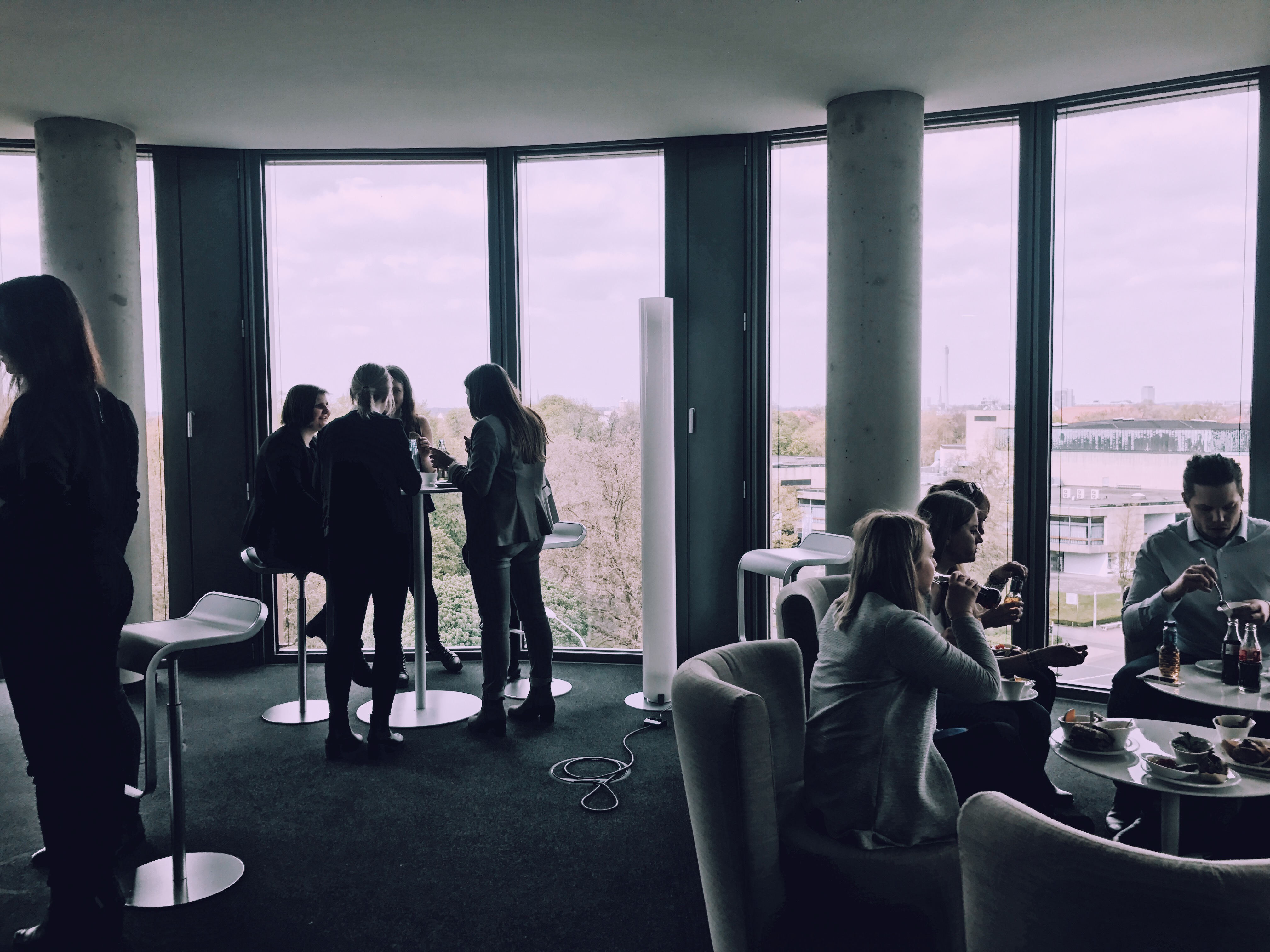 Andra dagen spenderades på VW Commercial Vehicles i Hannover.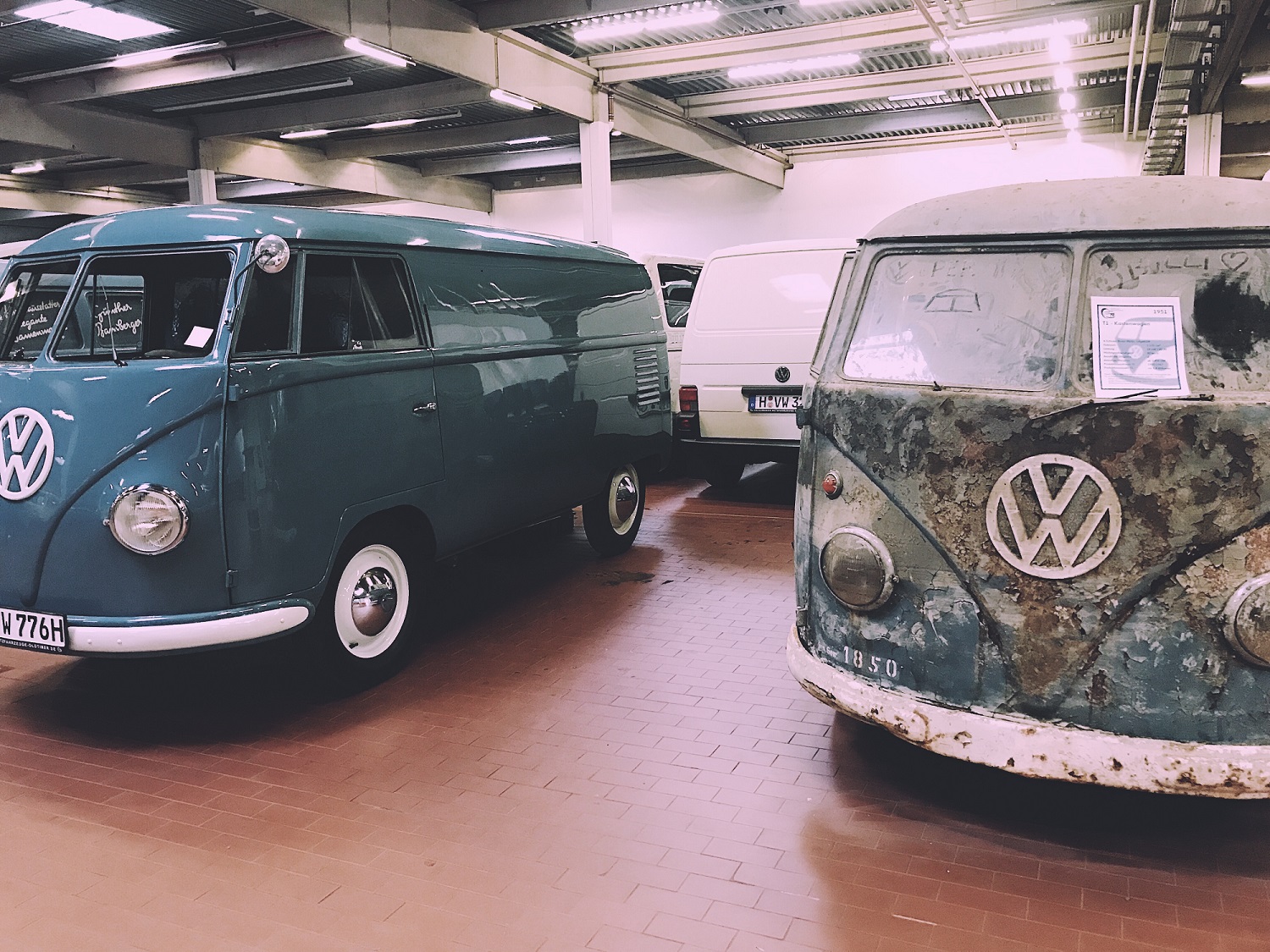 Onsdag var enligt mig bästa dagen i Tyskland! Vi besökte Autostadt i Wolfsburg och åkte på guidad tur i VW-fabriken vart de tillverkar VW Golf. Fabriken var så himla stor! Det var inte som i Södertälje att den guidade turen var till fots, utan vi åkte bil genom fabriken. Sjukt häftigt! Kvällen spenderades i buss tillsammans med de andra traineerna då vi skulle åka från Wolfsburg till München.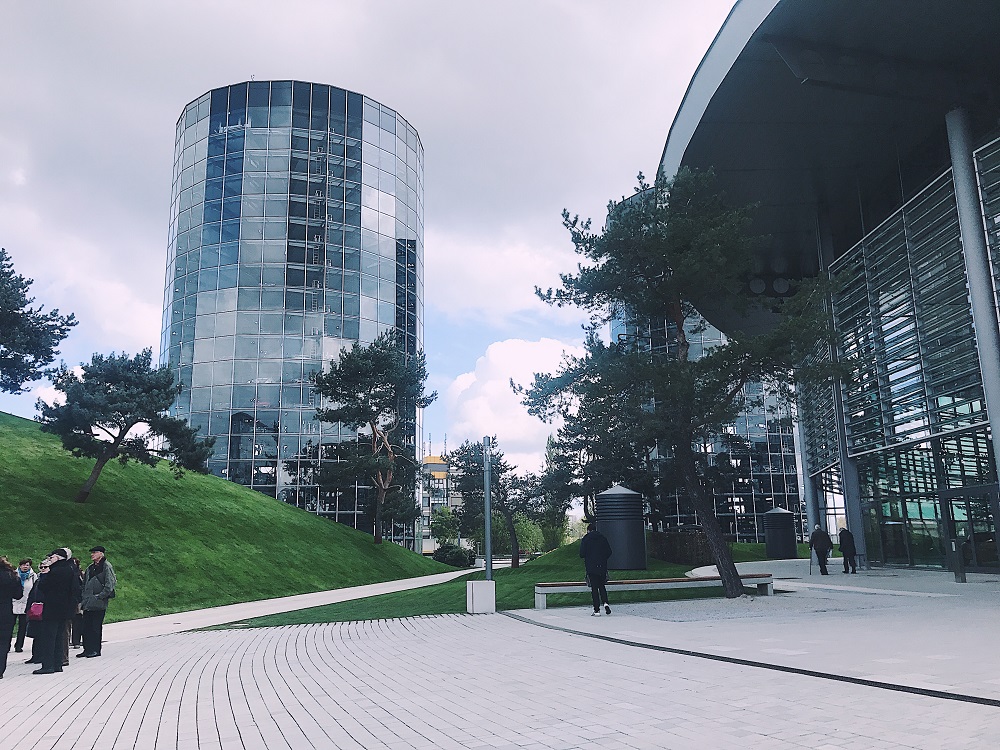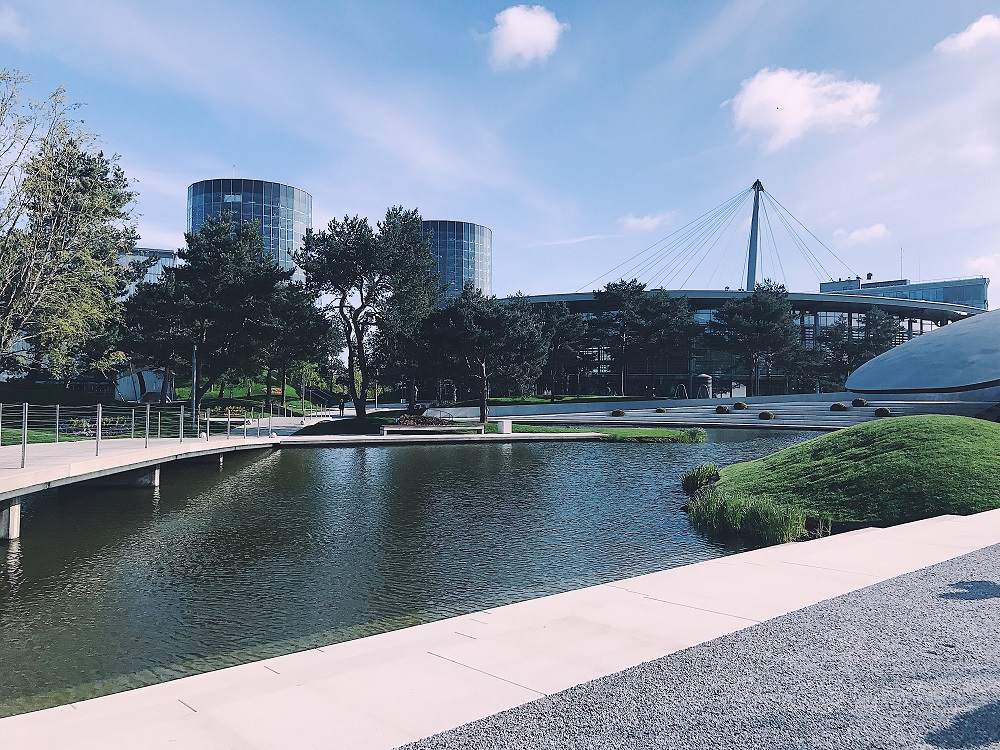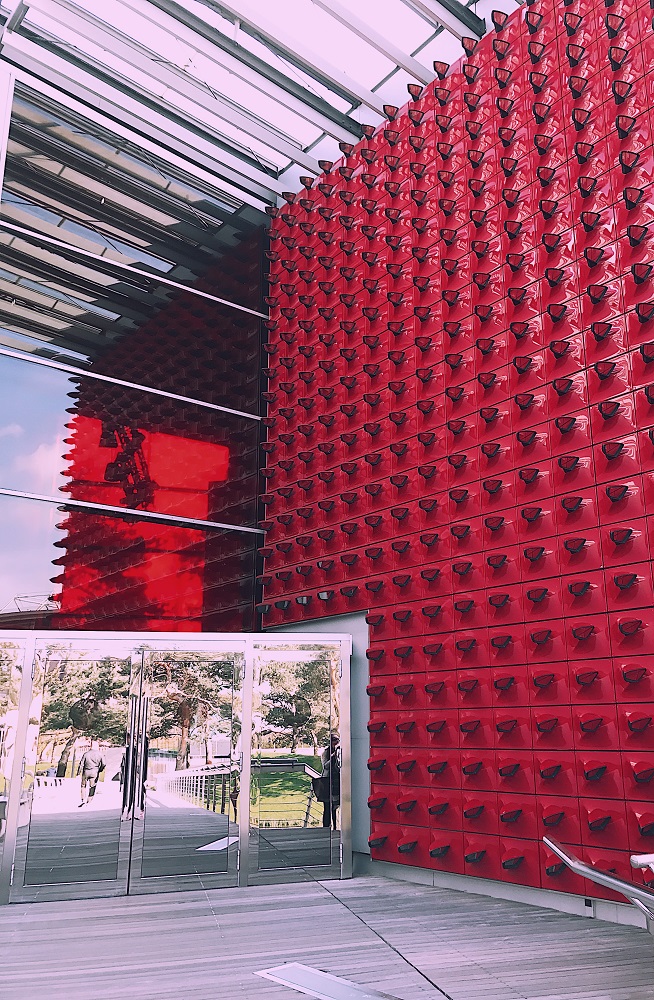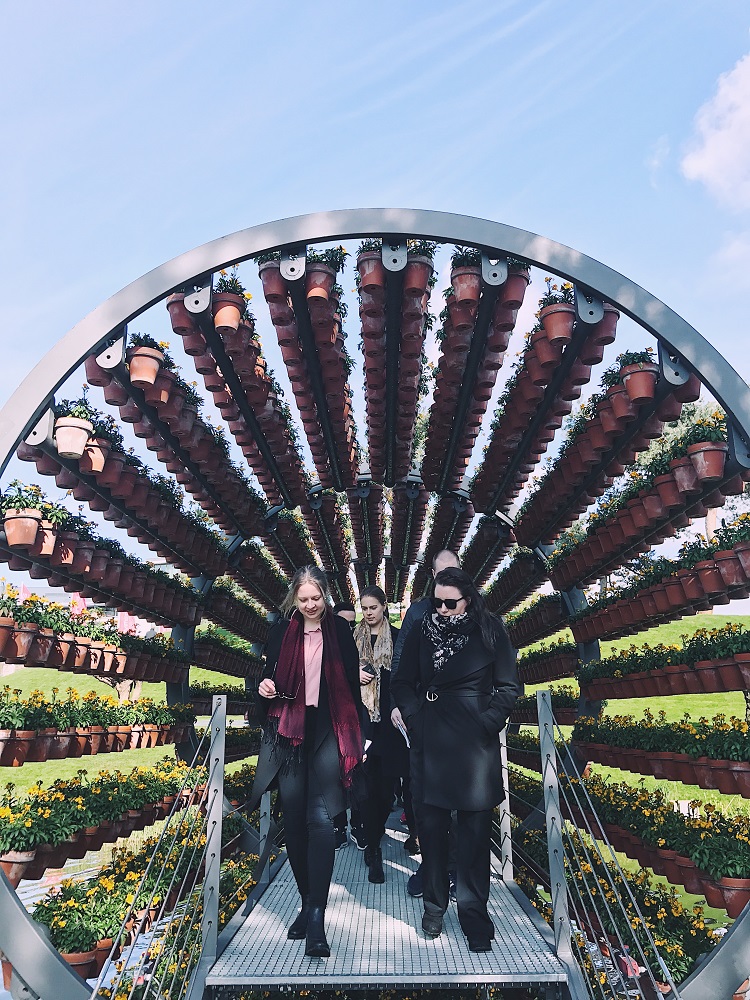 Torsdag spenderades i en av MANs lokaler i München. Vi gjorde lite övningar, lyssnade på föreläsningar och hade ett Skype-möte med högt uppsatta chefer där vi fick ställa alla frågor vi kunde tänkas ha. På kvällen gick vi ut och åt på en väldigt stor, tysk restaurang (väldigt mycket trä i inredningen, dryck serverades i litersglas och salta kringlor fanns på borden).
Under fredagen presenterade vi ett case vi hade förberett i grupp med de andra VW T&B-traineerna. Efter det sa vi hej då och begav oss mot flygplatsen.
Period 3 (Utlandsperioden)
Den sista April tog jag mitt pick och pack för att bege mig mot Prag där jag skulle jobba de nästkommande 10 veckorna.
När vi skulle välja utlandsperiod så lämnade min chef det upp till mig. Vi fick välja mellan marknad och produktion och med det en himla massa olika länder. Jag resonerade att jag ville till en marknadsenhet, bo i en större stad, ha god anslutning till flygplats och att jag ville stanna i Europa. Det smalnade av mina alternativ tillsammans med att många marknadsenheter krävde att man pratade deras språk (min skolfranska har hittills inte varit till någon större hjälp på Scania).

Två bilder från kontoret strax utanför Prag.
Min lägenhet var jättefin och jag bodde i området Vinohrady. Det kändes som att det var många andra expats som också bodde där! Det fanns jättemånga trevliga restauranger och parker runt omkring och lägenheten låg två kvarter från en tunnelbanestation. Jag bodde dessutom bara två hållplatser från centrum.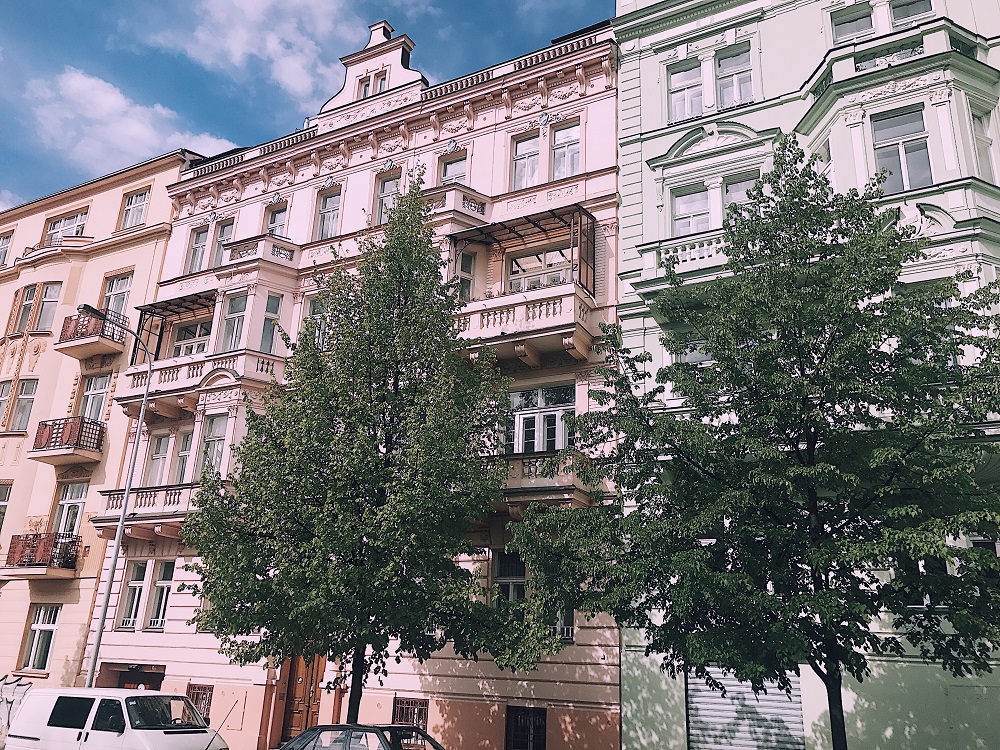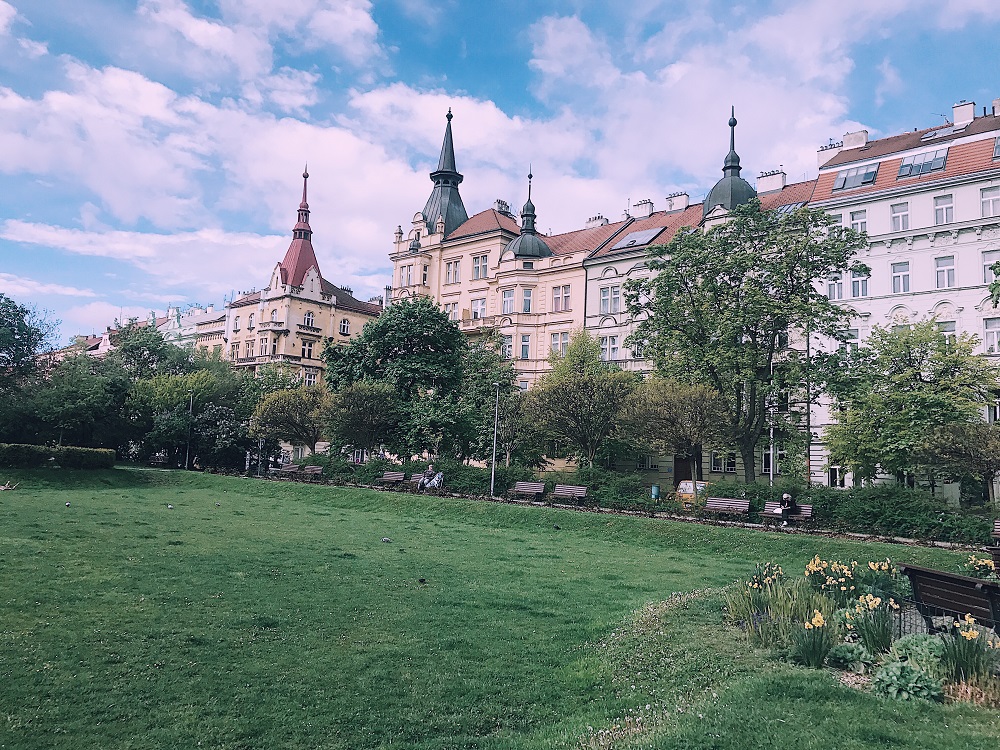 Hur fint var inte mitt bostadsområde?
Jag jobbade på Scania CER (Central European Region, består av Tjeckien, Slovakien och Ungern) och satt på en avdelning som heter Marketing and Communication. De håller på med marknadsföring, event för kunder/press och PR. Första veckan var en introduktionsvecka. Introduktionerna handlade mycket om digital markandsföring och hur Scanias marknadsföringsstrategi skiljer sig från (för allmänheten) mer komersiella företags. Då min kunskap om vad en Business Unit gör var lite begränsad fick jag en även utförlig förklaring av Scania CER och hur allting fungerar. Resten av tiden i Tjeckien spenderades till stor del med att designa och utforma olika typer av presentationsmaterial och dokument, ordna kundevent och så fick jag följa med på en transportmässa i östra Tjeckien.
Det svåraste med utlandsperioden, förutom språkbarriären (det är verkligen få i Tjeckien som pratar bra engelska), var nog att köra bil i Prag. Jag bodde mitt i Prag och hade 1,2 mil till jobbet, vilket tog mig 45 minuter att köra på grund av all trafik. Filerna i stan är väldigt smala, man trängs med spårvagnar och alla kör extremt aggresivt. Mitt garage var också väldigt speciellt. Jag var tvungen att ta mig igenom 3 trånga dörrar innan jag var framme vid min parkering. Parkeringsplatsen var dessutom utformad som en hiss. Jag var tvungen att gå ur bilen för att hissa fram våningsplanet i hissen där min bil skulle parkeras, för att sedan ställa den på våningsplanet exakt rätt så att nästa person som kommer och ska hissa fram sin bil inte skrapar min bil på grund av att den står fel. De första gångerna jag skulle köra till/från jobbet skakade mina händer hela vägen men efter någon vecka gick det bättre. Jag är nog en av de få på Scania (tror jag) som inte är så jätteförtjust i att köra bil.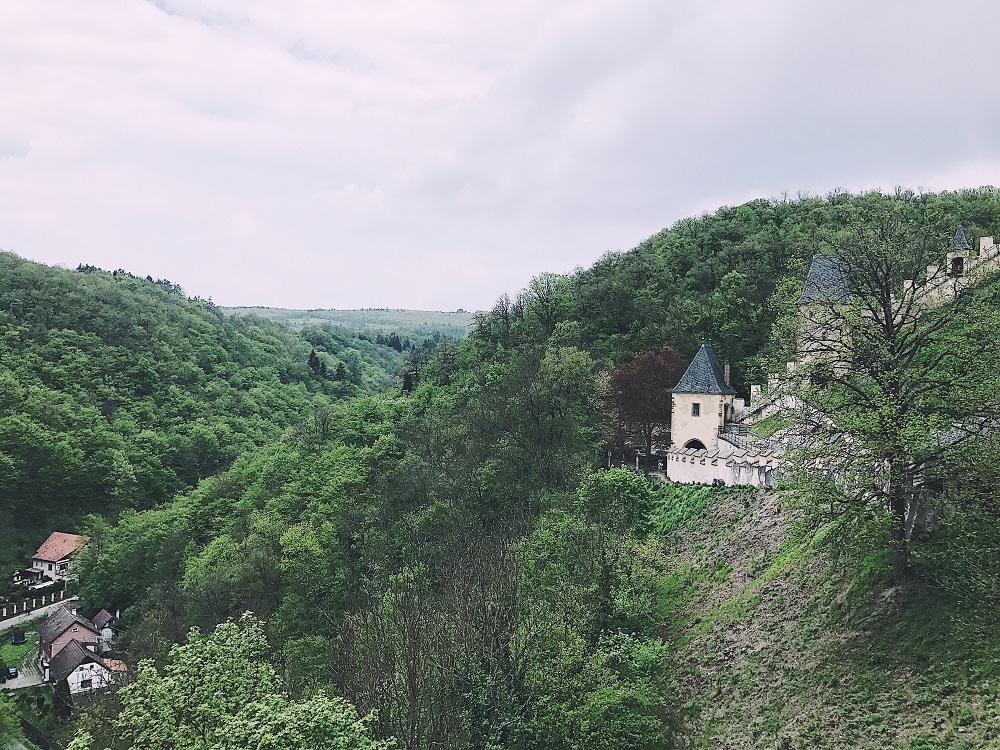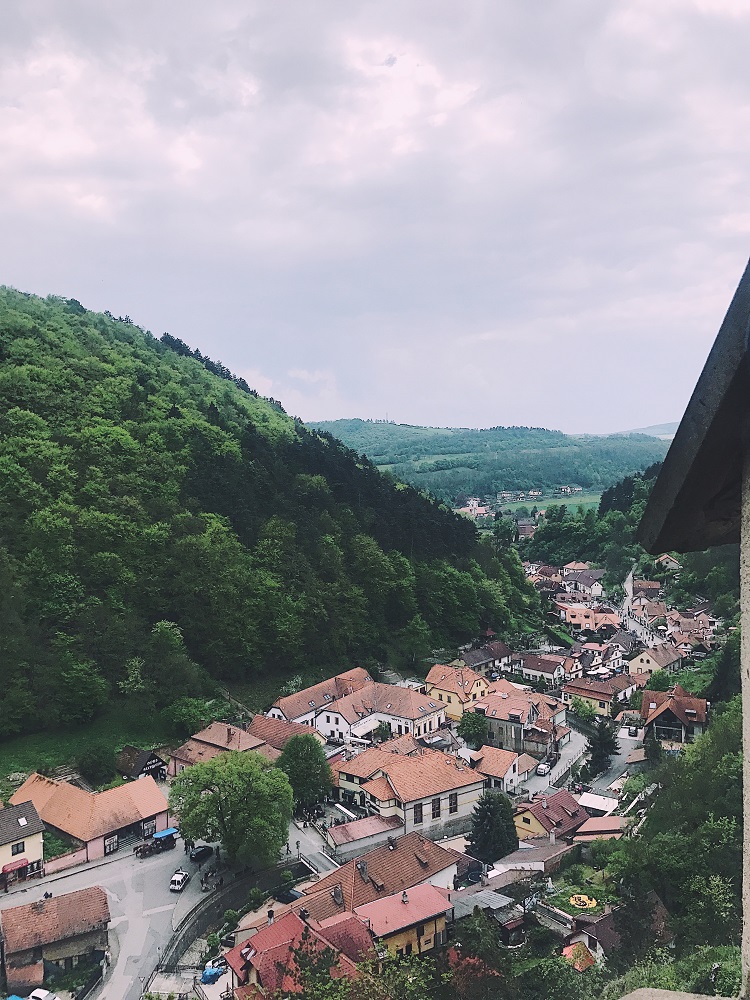 Besökte ett slott (finns många sådana i Tjeckien) utanför Prag!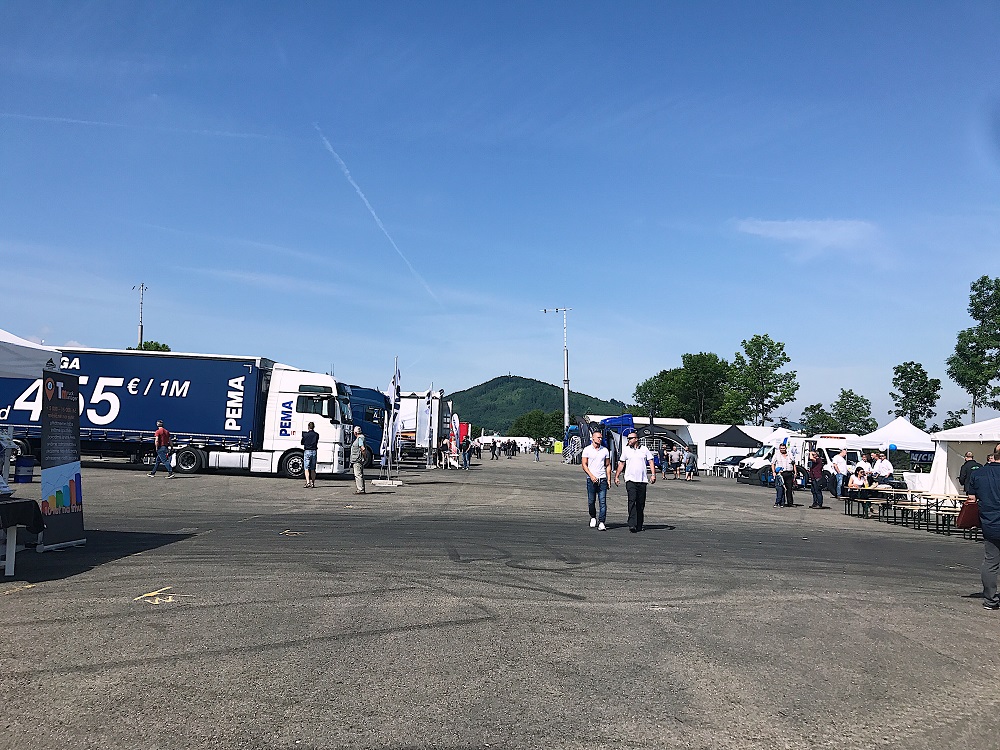 Två bilder från transportmässanNu sitter jag på min fjärde och sista period som är på Inköp (leverantörskvalitet). Har bara en månad kvar här sen har vi vår sista seminarievecka och avslutningsvecka. Mer om min nuvarande period i nästa inlägg.