Nov 09
Alexandra WilbsScania
2 Comments
I spent my first three-month trainee placement at my home department: Marketing Communications. The main responsibility of this department is to develop global marketing communication strategies for trucks, buses, engines, services, and parts. The strategies are, then, transformed into tactical marketing activities and tools, such as web campaign sites, brochures, advertisements, direct marketing material, videos, promotional items and graphical guidelines for marketing communication material. A typical activity is the preparation for international trade fairs, such as the IAA in Hanover, the IFAT in Munich, the Dubai International Boat Show or Busworld in Kortrijk. Another main task at Marketing Communications is to continuously update the brochures of our products and services.
However, my very first marketing project was a little bit different: I was responsible for coordinating the production of the Scania 125 year campaign book. This year, Scania celebrates its 125th anniversary and many activities are planned throughout the year 2016 in order to celebrate this special occasion. The campaign book summarizes the background, marketing strategy, core message, and target groups for the Scania 125 year project. Furthermore, it provides an overview over the marketing material that is being produced for the anniversary, such as posters, roll-ups, videos, promotional items etc..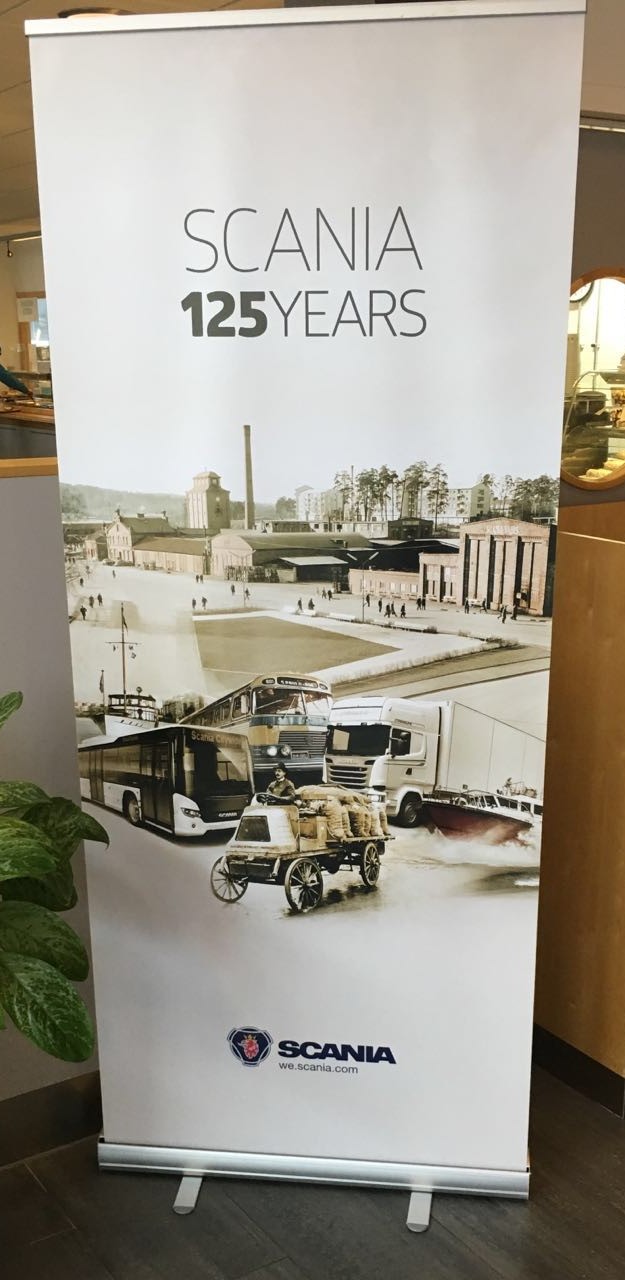 I realized very quickly, that the daily work at Scania is very cross-functional. This was no different with my project. In order to coordinate the project, I had to meet with various departments at Scania to collect all information necessary for the campaign book. Hence, I met with colleagues from the department of Corporate Relations, Event & Exhibition, Employer Branding, Parts & Services (Vehicle Accessories and Branding Products) and Business Support (Image Desk). We decided to develop a Scania 125 year logotype in different variations, which was then printed on different promotional items, such as flags, T-shirts, umbrellas, key rings, mouse pads, pins, pens, mugs, balloons, and chocolate. Furthermore, we designed posters, roll ups, wall banners, and produced a video together with an external advertising agency. Once the campaign book was written, it was published internally to all Scania distributors in the world. The distributors could, then, decide by themselves which marketing material they want to use locally in order to celebrate Scania's 125th anniversary.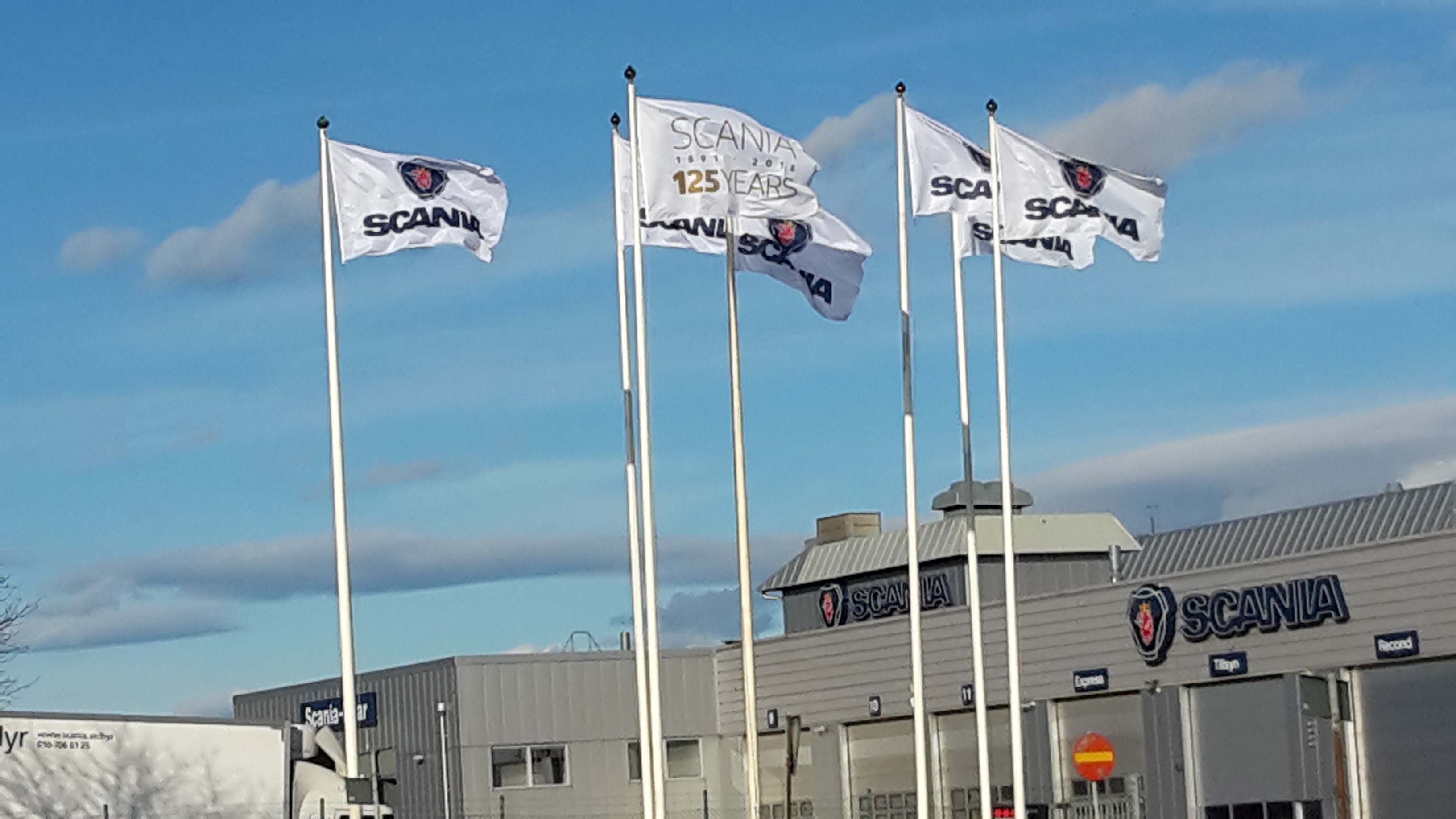 All of us trainees have spent a period abroad at a Scania distributor this year. I always got very excited when my trainee colleagues sent me pictures of Scania 125 year marketing material that is used at a Scania distributor, for instance, in Brazil or Holland. It is great to see that the marketing material, which I helped to design, is used all over the world to celebrate Scania's 125th anniversary!