Jan 19
Alexandra WilbsScania
Comments Off on My fourth trainee placement: Sales Trucks Europe
I spent my last trainee placement at the department Sales Trucks Europe from August until November last year at the Scania HQ in Södertälje. Within Sales and Marketing, the Trucks Sales Team Europe has the responsibility for sales volumes and profitability in the European markets. The department works in close collaboration with the European Scania distributors, optimizing sales volumes and profitability in accordance with Scania's long term strategies.
There are currently six Area Managers working at this department and three Commercial Analysts. The Area Managers are responsible for a defined market area (for instance, one Area Manager was responsible for Germany, Austria, Poland, and the Baltics) and their main task is to strengthen Scania's position in the markets they are accountable for. In addition, they support the Scania distributors in their daily work. Each Commercial Analyst supports two Area Managers in commercial, administrative, and operative issues and is the first point of contact for the markets on commercial issues concerning truck sales. He or she often also has operating responsibility for sales in smaller markets.
The Area Managers and Commercial Analysts are in frequent contact with the Sales and Pre-sales teams from their assigned markets, analysing the implications of commercial opportunities and implementing decided actions. In addition to the interaction with the markets they also play an important part in complying Business Intelligence as well as enabling industrial and financial planning through forecasting sales in terms of revenue and profit levels.
During my trainee placement at Sales Trucks Europe, I had mainly two projects. In the first project, I assisted the department's Business Developer with the financial targets for 2017 with regard to volume, revenue, and profit. In this project, I even got a deeper insight into the other Sales Trucks departments: Africa and Asia-Pacific, Eurasia and Middle East, and New and Strategic Project Markets.
My second project was to analyse and propose a new method of how to assess a market's financial performance by creating a Country Score Card for Poland. In this project, I had frequent contact with other areas within Sales & Marketing, such as Parts & Service and Connected Services & Solutions, and worked closely together with the business unit in Poland. I also accompanied the Area Manager and Commercial Analyst for Poland on two business trips to Scania Poland in Warsaw and attended the yearly Round Table Agreement, a meeting in which coordinated activities for the coming year are discussed and agreed on between the business unit and the HQ.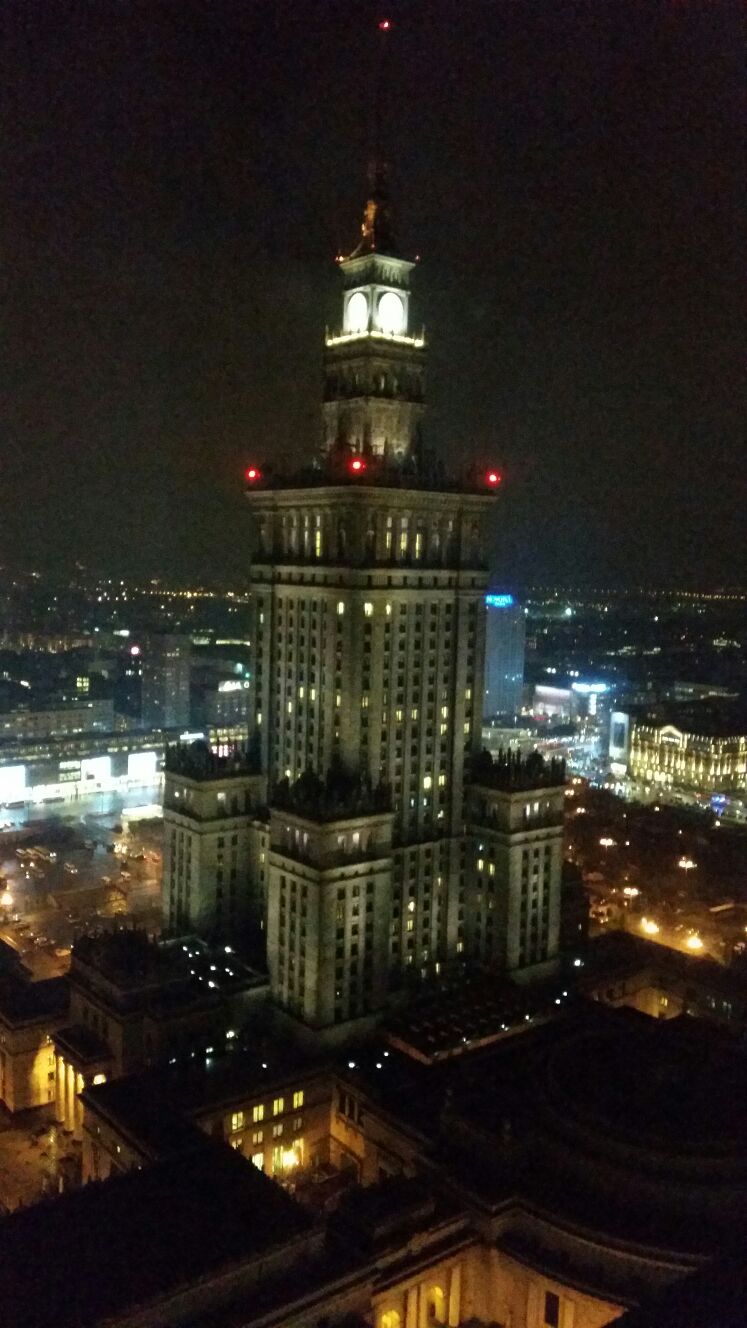 During my three-month placement at Sales Trucks Europe, I got a great overview over the Commercial Analysts' and Area Managers' daily work tasks as well as a deeper insight into the Polish market. Moreover, through the daily conversations that I had with my colleagues and the Business Developer, I got a better understanding of the different markets' current situation, future development, and upcoming activities. Since I enjoy working in an international business environment, like to work with numbers, and love to travel, the department seems like a perfect fit for me and I am definitely interested in working at one of Scania's Sales departments again in the future.
Comments Off on My fourth trainee placement: Sales Trucks Europe

Area Manager, Commercial Analyst, Country Score Card, Europe, Financial Targets, Round Table Agreement, Sales, Scania Poland, Trucks, Warsaw