Oct 30
Johan LagerholmLantmännen
Comments Off on Last week of the Trainee Program
Hi!
In one week, the Graduate Trainee Program will come to an end and therefore this will be my last post before I start my permanent position. I can't believe it has almost been 15 months since we started the trainee program at Lantmännen. Wow, time really flies when you have fun :).
As I explained in my last post, I am currently at Aspen looking into new segments where Aspen can sell their fuel. It has been a very fun project and I feel I would have loved spending even more time on it. But the project is almost done and I am just looking into the last parts that need to be completed before I leave.
Many things have happened during this period, except from working on the project at Aspen. We have also presented our SGA-projects (a strategic project that all trainees have been working on during the last six months about one day a week in groups of three trainees), we have been on training in Stockholm and we have travelled around for interviews for the permanent position in Lantmännen after the program is completed. When you are accepted to the Lantmännen Graduate Trainee Program, you are guaranteed a permanent position when the program ends. But since we are able to apply to the permanent positions we want and not just get positioned somewhere when the trainee program ends, there is still an interview process (but it is only one interview and the application process is only about two weeks). I have now signed for Unibake Denmark Frozen, which means that I will move to Aarhus in November. I am very excited, both for the position and also to move to Denmark. It has been very fun and valuable to move around in different countries and business units during these 15 months, but it also feels good to soon settle down more permanently.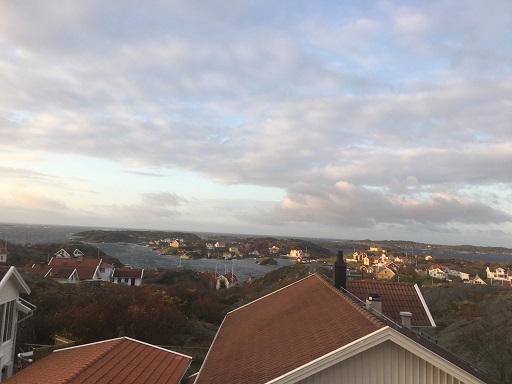 Except for appreciating the trainee program and the steep learning curve I have had, I am also happy that all trainees have become close friends and really enjoy spending time together. So last weekend we rented a house outside of Gothenburg and spent the weekend together. It was great to see everyone again and hang out before we all start our permanent positions in different parts of the Lantmännen group.
Over and out!
/Johan
Comments Off on Last week of the Trainee Program