Oct 15
Johan LagerholmLantmännen
No Comments
Hi blog!
This week, I (Johan) will be sharing what I have been up to during my first position at Lantmännen.
Not only did I have the privilege to start an exciting trainee program at Lantmännen, but also, I had the luck to go to Copenhagen for the first three months of the program. Here, the head office of Unibake (Lantmännen's bakery business) is located. Unibake consists of several large brands, for instance Korvbrödsbagarn in Sweden :). Unibake is also Lantmännen's most global business, with bakeries and offices in several parts of Europe, in the United States and in Russia.
In addition to being an interesting part of Lantmännen, being located at the head quarter of Unibake is also exciting since I get the opportunity to spend some time in Copenhagen. It is really a great city, with an international atmosphere, several good restaurants and of course a lot of Danish pastry.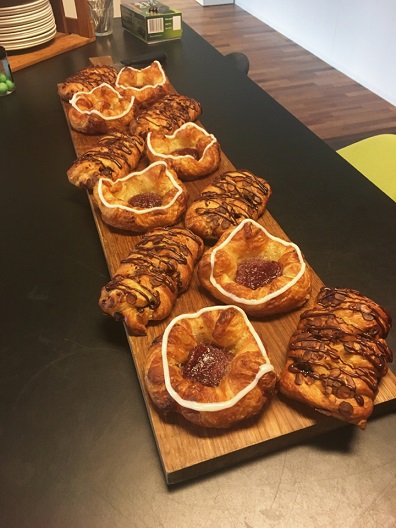 Newly baked Danish pastry at the office 🙂
Furthermore, the office is said to have the best coffee machine in all of the Lantmännen group (which is good for me being a coffee lover 🙂 ) and the view from the office is quite alright.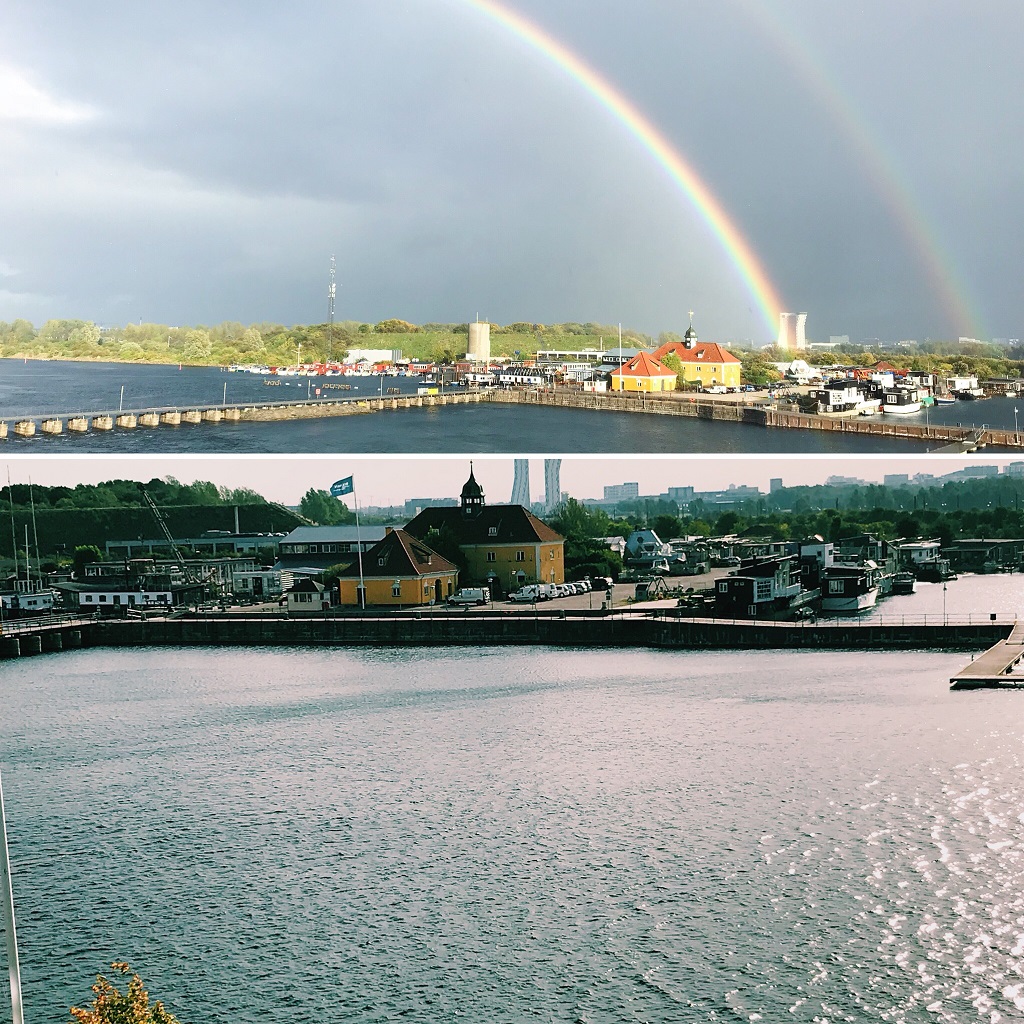 So what do I do at Unibake? I am at the innovation department, helping in the implementation process of the new innovation strategy. It is really an exciting project where I learn new things almost every day. Also, to know that the assignments I do will be important for some of the steps in the strategy, and will be used even after I leave after these three months, makes it even more interesting.
Not only is Unibake a truly international business, given that there are around 15 different nationalities in the office in Copenhagen, but also since it is such a global business with offices in many different countries. This also means that I get the opportunity to attend many interesting meetings, where key people from the different countries gather and discuss different topics on the agenda.
Apart from working on different assignments connected to the innovation strategy, I have also had the time to visit the grain handling process at Lantmännen Lantbruk in Helsingborg, the pancake factory in Laholm (as you can read more about in the previous blog post), a bakery here in Denmark and finally the mill in Malmö.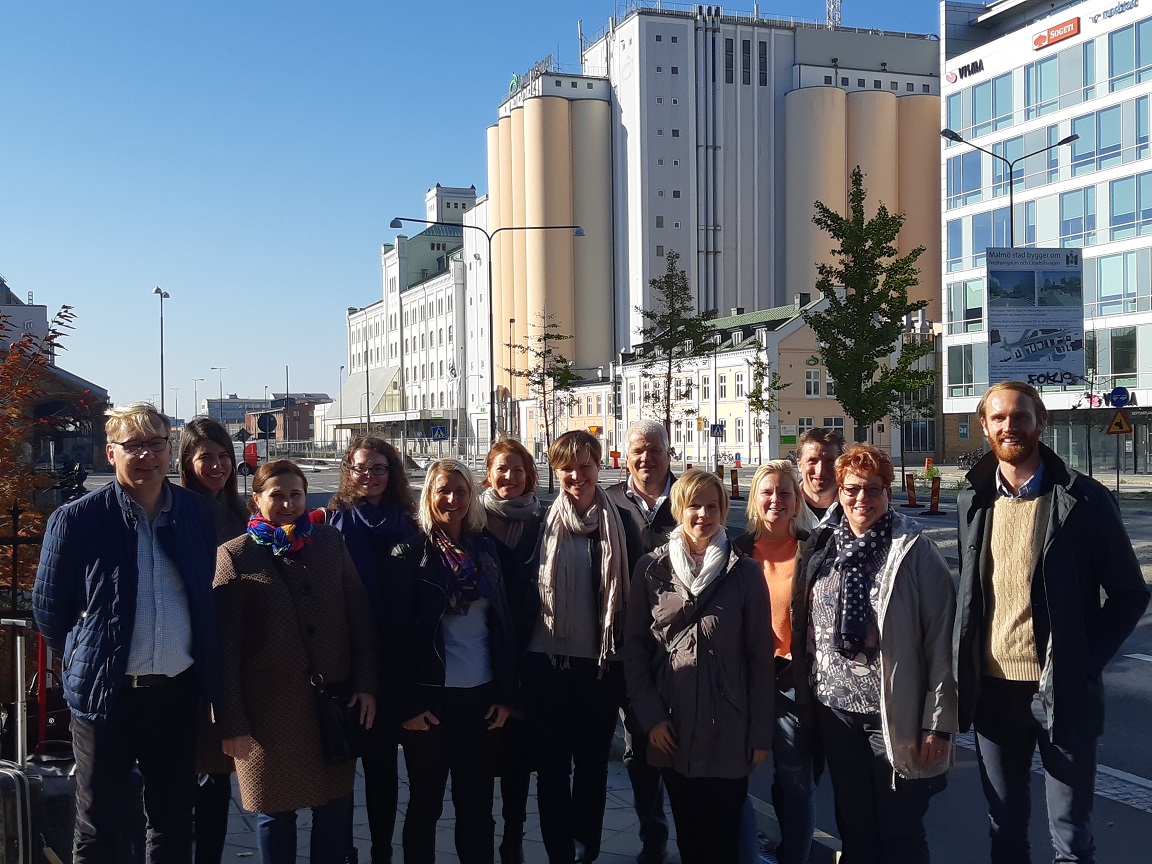 A visit to the mill in Malmö after a two day forum with the NPD managers (New Product Development) from the different units and different countries of Unibake.
It is truly amazing to see how the mill works and especially the location of the mill – right in the middle of Malmö, which is quite unique.
Time really flies and it is now already week 7 out of the total 12 weeks of the first period. Next time, you will get the opportunity to hear more about Lovisa's first position. You don't want to miss that, so stay tuned! Indtil næste gang!