Mar 31
Camilla WigrenFujitsu
Comments Off on Dustin Expo
Well, more than 6 months have passed since I started my graduate position in product sales. During these months my sales role has developed, I have had the opportunity to coordinate a learning event in Gothenburg which was exciting as well as getting my own customers to take care of. I learn something new every time I get to meet a customer, or all the different internal strategic meetings we have in our team.
Anyhow, on to what I wanted to write to you about. Dustin Expo! Which was hosted in Globen last week. Me and some of my sales-collegues had the opportunity to represent Fujitsu at this huge IT fair where we got to meet a lot of exciting customers as well as I had the opportunity to practice how much I have learned during these past months regarding the products and what the Fujitsu brand stands for. The picture below shows a quite smart way to showcase our vein-reader technique Palm Secure that is connected to our candy machine.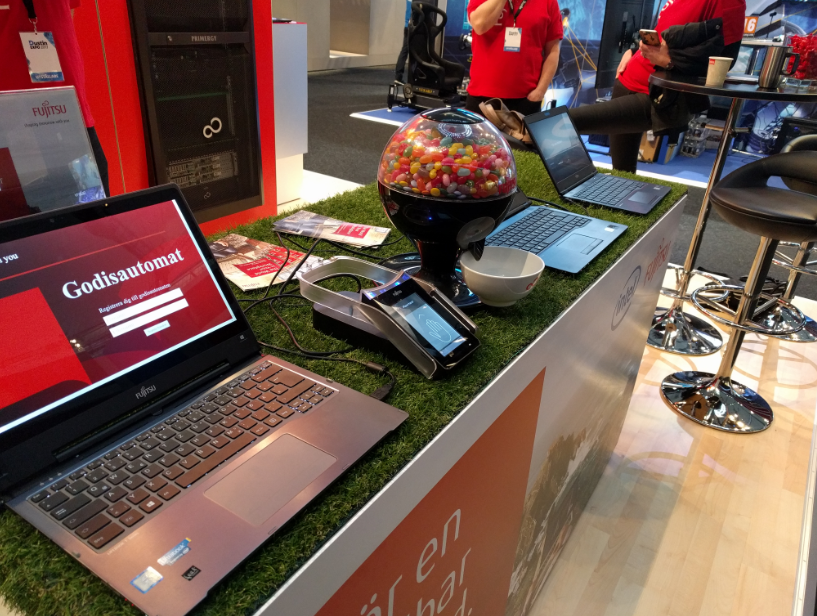 Other than that we Graduates are super excited to see all the applicants for the next Graduate positions. Hope to see some of you readers there!
Take care!