Apr 30
Husqvarna Group TraineeHusqvarna Group
No Comments
My name is Xingqi Zhang and I joined the Husqvarna Group Global Trainee Program in September 2014. My home base is at the Group's office in Shanghai, China, and I am currently working with Sales and Marketing for the Chinese market.
I think it was a good decision for me to join Husqvarna Group's Global Trainee Program as it offers me opportunities to work in different roles to learn and improve. Husqvarna Group is a world leading producer of outdoor power products. To be honest, I almost didn't know anything about the Group's products before (lawn mowers, chain saws, gardening watering products, cutting equipment and diamond tools). However, in the few months I have worked here, I have already learned a lot about them and can even operate many of them.
Originally, I am from China where I got my degree in Electrical Engineering before I moved to UK to further study Microelectronics Engineering at Imperial College London. Engineering is my favorite area but I also wish to do more than pure engineering. Luckily, I found the Global Trainee Program. The concept is advanced and includes four six-month rotations in two years. By which, I can experience working in several different functions, meet various people and not only learn technology, but also attempt junior management. It is a very good career start for me as a fresh graduate. Additionally, at least one rotation will be overseas so that I can experience working in another culture.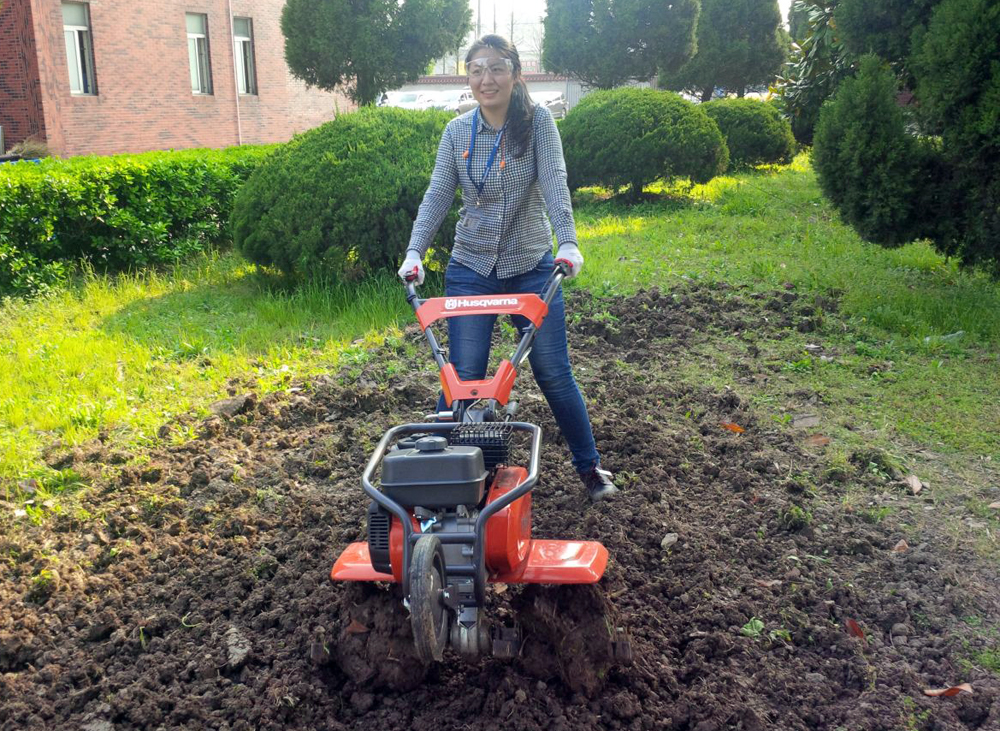 My two-year journey started at the dealer sales department in China with Chinese sales representatives. During those six months, I frequently travelled to visit dealers and customers rather than just staying at the office. This was a really good opportunity to learn about our market, our competitors and their products. It also gave me a hands-on insight to how the Chinese market varies in different regions, which was quite interesting. By talking to people face-to-face, I learned more about what dealers in China actually need, and what customers in China expect from Husqvarna Group's products and our service support. One day, I hope that I get to explore a potential new market and develop relationships with potential customers.
I am now in my second rotation, still at the Shanghai office but at the marketing department. Although it has not been a long time, I have already recognized the importance of marketing to sales performance – just like the brain to a human. A good marketing team should be well aware of the market trends and lead the sales strategy. I would like to learn and do more in this amazing area. These days, I am working on an exhibition where Husqvarna Group's products will be displayed. The exhibition is a great way to meet potential customers that are interested in the Group's products and show advanced technology and strong support. I am the overall responsible for this event; from the beginning to the very end. Honestly, I don't have any experience of coordinating an event like this before, so I need to make huge efforts to learn quickly and effectively. I believe it will be an unforgettable time and hope that the event is a success.
Overall, the Husqvarna Group Global Trainee Program has already opened doors for me and I will keep learning and improving for a better me.
Xingqi Zhang
Global Trainee
Sales and Marketing, China