May 30
Ginevra CovoniSKF, TraineeBloggen
1 Comment
Ciao everyone!
I'm Ginevra from Italy, I am an engineer and I am part of the SKF Global Graduate Programme wave 3. Being half way through the programme, I feel like it's time to share with you how my experience has been so far.
I am sure that you already know how the programme is structured, but in case you don't, I will summarize it briefly for you:
1 introduction month in Gothenburg
3 5-months rotations in different business units
2-weeks gatherings in Sweden with all your graduate colleagues between the rotations
The start – Rotation 1
I've joined SKF in September 2018, and after a quick week in the office in Milan to know my colleagues and get my pc and mobile, it was already time to fly to Gothenburg for the introduction month! Needless to say that it was great experience. What really impressed me at the time was the availability and willingness of the senior management to meet us and share with us their views. As a young professional, it doesn't happen that often be given a 360° overview of the company and of its strategy.
It was then time to go back to Italy for my first rotation! In Milan I joined our Industrial Sales team for 5 months. During this time I mainly worked on a market study project which included database analysis, future trends in the segment, our value proposition and the go-to-market strategy. In the meantime, a lot of customer visits with our account managers!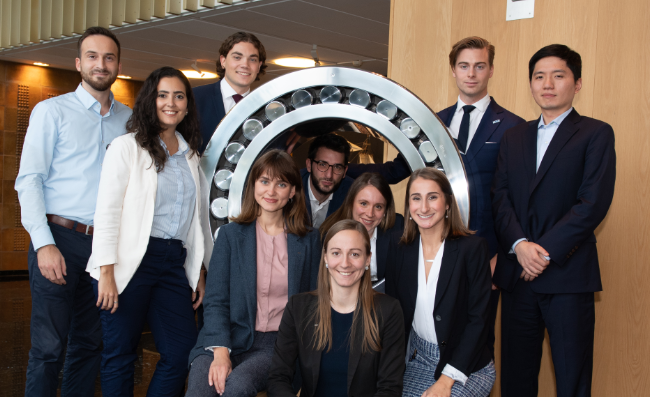 What's happening now – Rotation 2
After the gathering in Sweden with the other graduates (so nice to meet everyone again!) it was time to start a new experience: I moved here in Gothenburg to start my second placement in Business Development in one of our factories!
I was expecting to have a slow start, being the new one that is staying in the department for only some months but it was not the case. Here I found a team that has involved me in all the activities from day one – asking for my opinions and challenging my views – the best start I could ask for!
I am currently working on three different projects regarding our self-aligning roller bearings, and everyday I find myself working with people from all over the world. Plus, I get to spend some time in the factory, getting my hands dirty and understanding how our bearings come to life.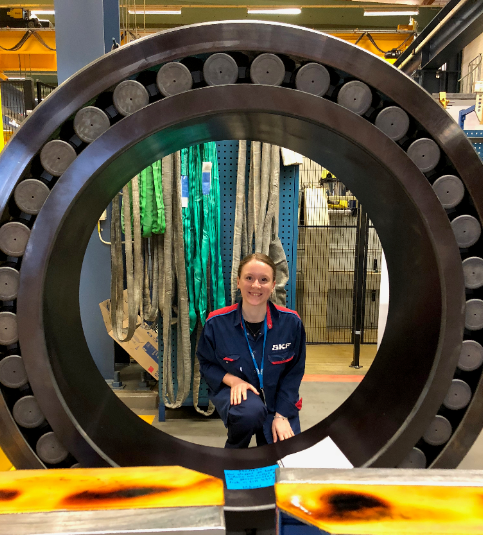 What will happen next – Rotation 3
In August I will move to Katrineholm to spend the last part of my second rotation in our housings factory, and I am looking forward to understanding more about our manufacturing.
In the last few days I have also started planning my third rotation, which will probably be a split one: 2 months in China, joining the Product Development team, and 3 months in Germany.
I am extremely excited about the next adventures, wish me luck!
Arrivederci!
Ginevra