Sep 30
Maryam PourangniaCinnober
No Comments
Hej!
Idag börjar min femte vecka som Trainee på Cinnober. Förra veckan hade vi kurs i två dagar med Lars Wahlberg. Han jobbade på Cinnober förut och jobbar nu som konsult. En av böckerna som vi ska läsa under testblocket heter "Experiences of Test Automation". Lars har skrivit ett kapitel i boken som är en case study: Automated Tests for Marketplace Systems: Ten Years and Three Frameworks.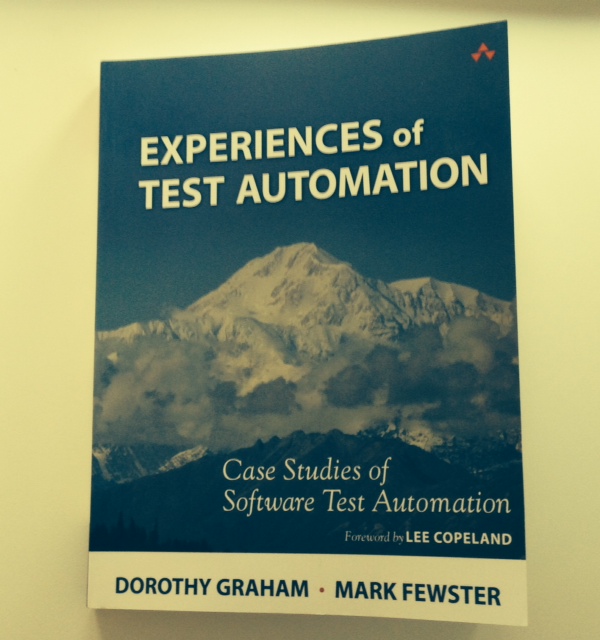 Han började kursen med en kort film av ett stridsplan som kraschade vid en uppvisning under Stockholm vattenfestival på grund av ett fel i mjukvaran. Det visar vikten av bra testning i olika branscher. Man kan se filmen på Youtube: Jas Fighter Plane Crash
Första dagen var inriktad mot bara traineer och vi fick lära oss om olika testtekniker och olika typer av trade på marknaden. Den andra dagen fick några utvecklare vara med också. Under kursen fick traineer en uppgift och utvecklarna fick en annan uppgift och de presenterade sin lösning i slutet.
Vi skrev automatiserade tester och fick lära oss hur JUnit i Eclipse funkar. Automatiserade tester används för att de kan höja takten på testningen speciellt när det finns ny funktionalitet som måste testas under kort tid.
Det finns en till testautomatiseringskurs på schemat denna månad och vi ser fram emot den!
Ha en bra dag!
Maryam