Apr 20
Christian LöfvendahlHandheld
Comments Off on Responsibility, responsibility, and responsibility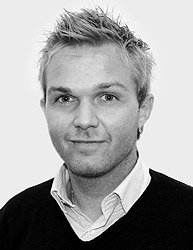 Welcome to the Handheld Trainee Blog
First 3 months
It's been 3 rather hectic months with lots of responsibility and fun. I must say that the trainee program is more than I expected. I am already responsible for several major projects, i.e. Market Research/Entry Project, ISO certification Project, Product Development/Launch etc. It's quite rare to be running several major and vital projects during the first months but being an SME means responsibility, multitasking, and pace. If you are a goal oriented person with an entrepreneurial mind who wants a rewarding and developing workplace; apply!
Me, Myself, and I
Before starting at Handheld I finished my Master's degree in International Business from the University of Queensland, Australia. I lived in Australia for 5 years and when I approached Scandinavian soil in 2009 I realised that I needed a job with an international company. Handheld has subsidiaries and distributors across the world and the opportunities ends when you want them to end. I have already been in Austria, Germany and countries as US, Netherlands, and Asia is on the agenda.
Theory vs Practice
ITM Worldwide Foundation provides us with the theoretical part of the trainee program. The ITM lectures are held continuously throughout the program with approximately 12 sessions. These lectures are held by international industry professionals who teach for example Trade Finance, International Trade Strategies, and International Market Research.
Hope this gave you all a clear view of the first part of the program.
Kind regards
Christian
Comments Off on Responsibility, responsibility, and responsibility

apply, international, theory