Jul 25
Melissa OConnorTraineeBloggen
No Comments
Hello, I'm Melissa from SKF's Global Graduate Program – Wave 3, representing the USA! As you already know from past posts, the Global Graduate Program is a rotational program, which includes 1 month of training in Gothenburg and 3 rotations (5 months each) in different locations and business units.
In May 2018, I graduated from Temple University, in Philadelphia, with a Bachelor of Business Administration.
How and why SKF?
I always knew about SKF, but for some reason never thought to apply. Through word-of-mouth I found out about an internship opportunity at SKF, so the summer prior to graduation, I got some experience in SKF's MarComm department. I went back to school, but kept in close contact with HR. This is how I heard about the Global Graduate Program and a short time later, I was hired by SKF USA Inc. in Business Consulting.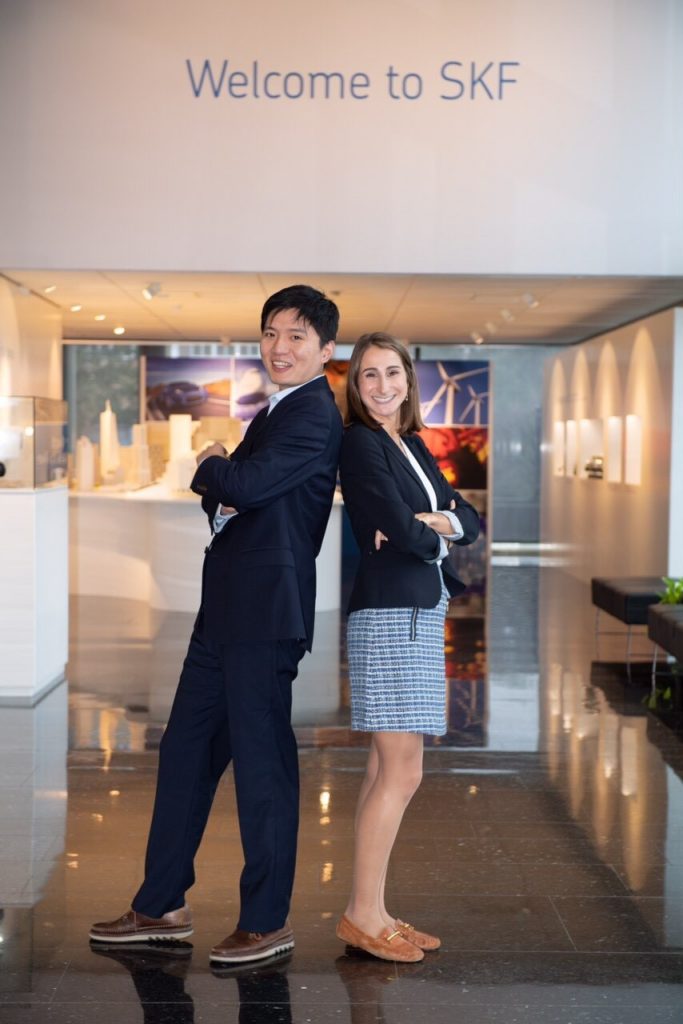 And so it begins…
Training: September 2018
Of course before the rotations began, all the trainees from Wave 3 gathered at SKF HQ in Gothenburg. These 4 weeks were filled with trainings, inspring words from top-management and fun bonding activities! I'd have to say, Wave 3 is a pretty good group of people – 10 graduates from 6 different countries!
First dinner with Wave 3
Rotation 1: October 2018 – February 2019
After training in Sweden, I headed back home (USA) for my first rotation in Business Consulting. My main project was Supply Chain 4.0. With little knowledge about supply chain and logistics, it was quite challenging and I needed to step outside of my comfort zone. The goal of this project was to shorten the supply chain and create end-to-end visibility (from an SKF planner all the way to the customer). In this project, I was able to visit Motion Industries, SKF USA's largest distributor, in order to see and actually experience the distribution process.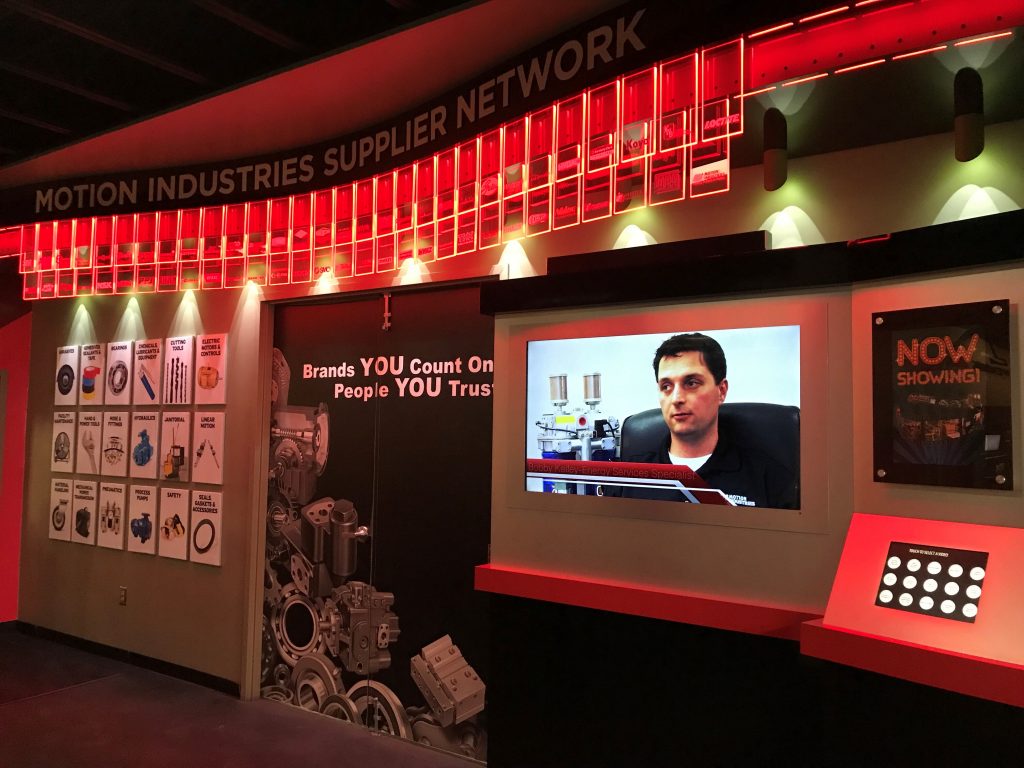 Gathering: March 2019
During the first two weeks of March, all Wave 3 graduates headed back to Gothenburg to debrief about our first rotations and to watch Wave 2's graduation presentations, as they just finshed their third and final rotation.
Wave 3
Rotation 2: April 2019 – August 2019
And this brings us to my second and current rotation… In Gothenburg, Sweden in Communications Studio. I am the Project Manager for Meet the World. This project is like no other in SKF. It's SKF's largest CSR project. Gothia Cup is the world's largest youth football tournament and SKF is the main sponsor (since 2007). Held every summer, Gothia Cup is a meeting place for kids (ages 11-18) from all over the world to come together, not only to play football, but to experience a new culture, meet new friends and create memories of a lifetime – irrespective of skin color, religion, etc. As SKF shares the same values as Gothia Cup, it is the perfect partnership.
Now what's Meet the World? It's a "pre-tournament." With SKF being present all over the world, it allows our local units to host pre-tournaments of underpriviledged teams. The winner of this locally organized tournament wins a fully paid trip to Gothenburg to compete in Gothia Cup!
This year, 22 teams represented SKF in Gothia Cup, totaling in over 400 people from 21 nations. As project manager, I was responsible for the launch of a digital campaign (Instagram dance competition) and for the communication between all stakeholders, including Gothia Org, AMEX (travel agency), Sandberg Trygg (Ad agency) and all local SKF project managers. SKF Since Gothia Cup have recently passed (July 15-20), I am now working on a Project Management Guide so the project can be easily replicated.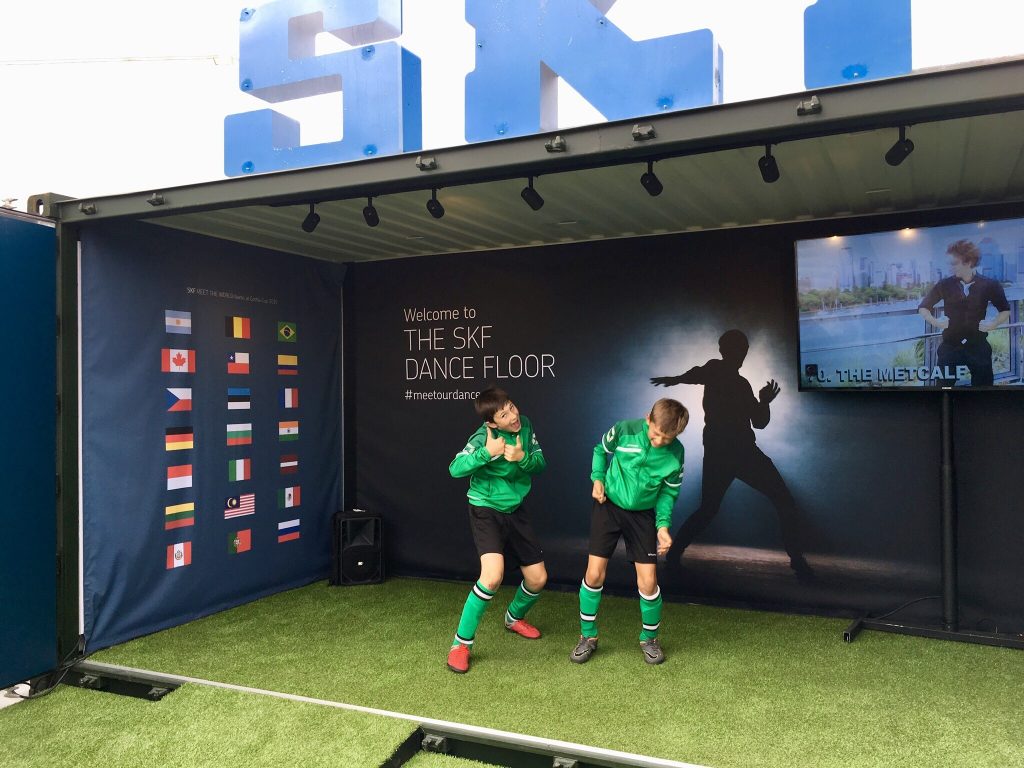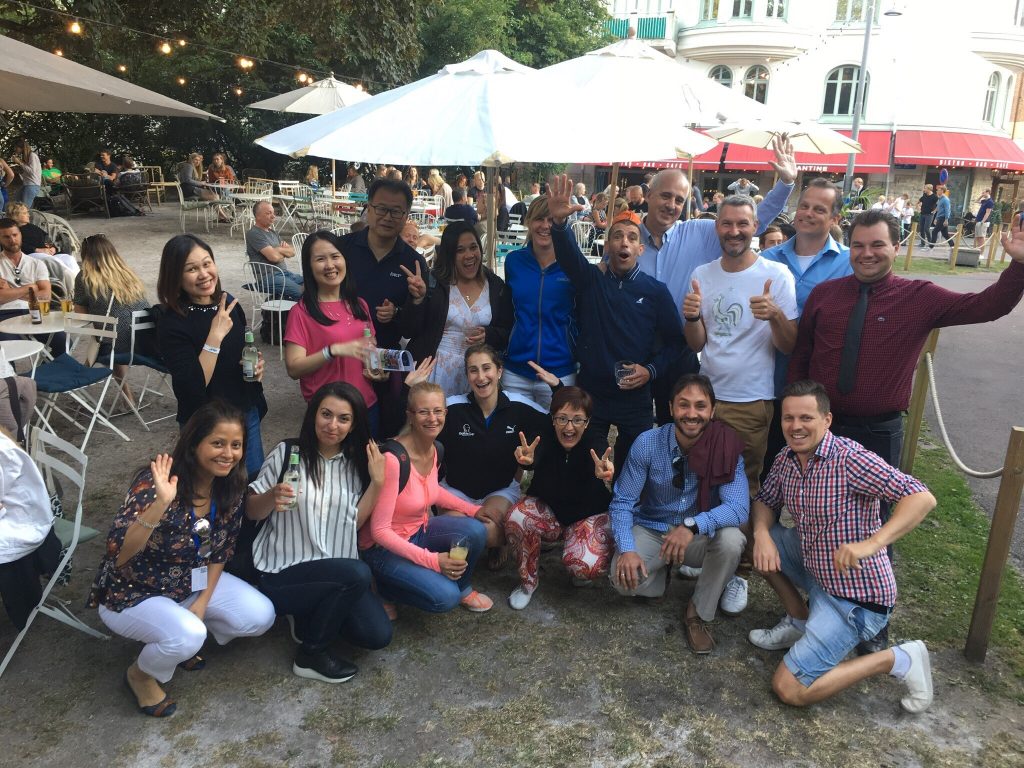 This was truly and experience of a lifetime. Incredibily eye-opening and heartwarming. It is so hard to put the experience into words because Gothia Cup is something you have to experience for youself!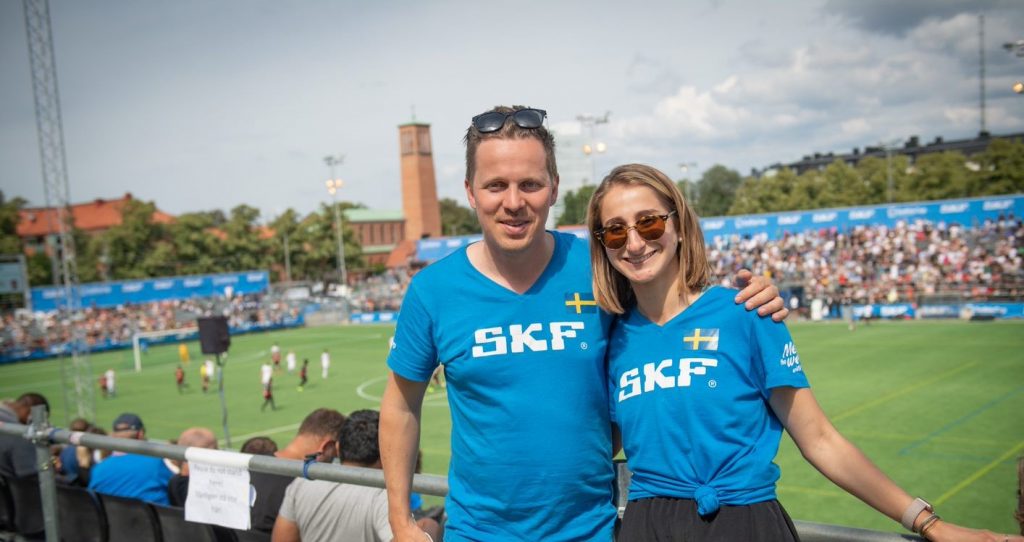 What's next?
After the next gathering for Wave 3 this coming September, I will head off to my third and final rotation… in SKF Canada. I will be located in the Calgary office in the Digital Solutions department!
Overall SKF is a fantastic company to work for. And yes, this is truly just the beginning!
I hope you enjoyed learning about my journey through SKF so far! That's all for now!