Jan 30
Kevin CalecaHusqvarna Group
Comments Off on What it's like moving from Charlotte, U.S to Huskvarna, Sweden
I started my second rotation at Husqvarna Group in Test Engineering before moving on to Product Management and my third rotation. Both of these placements have been in Charlotte, North Caroline. In the Product Management rotation I worked with robotic lawnmowers and battery-handheld products. I worked with a couple of different universities, attending field days and talking to professors about different research opportunities. Also assisting with the launch of robotic lawn mowers in North America.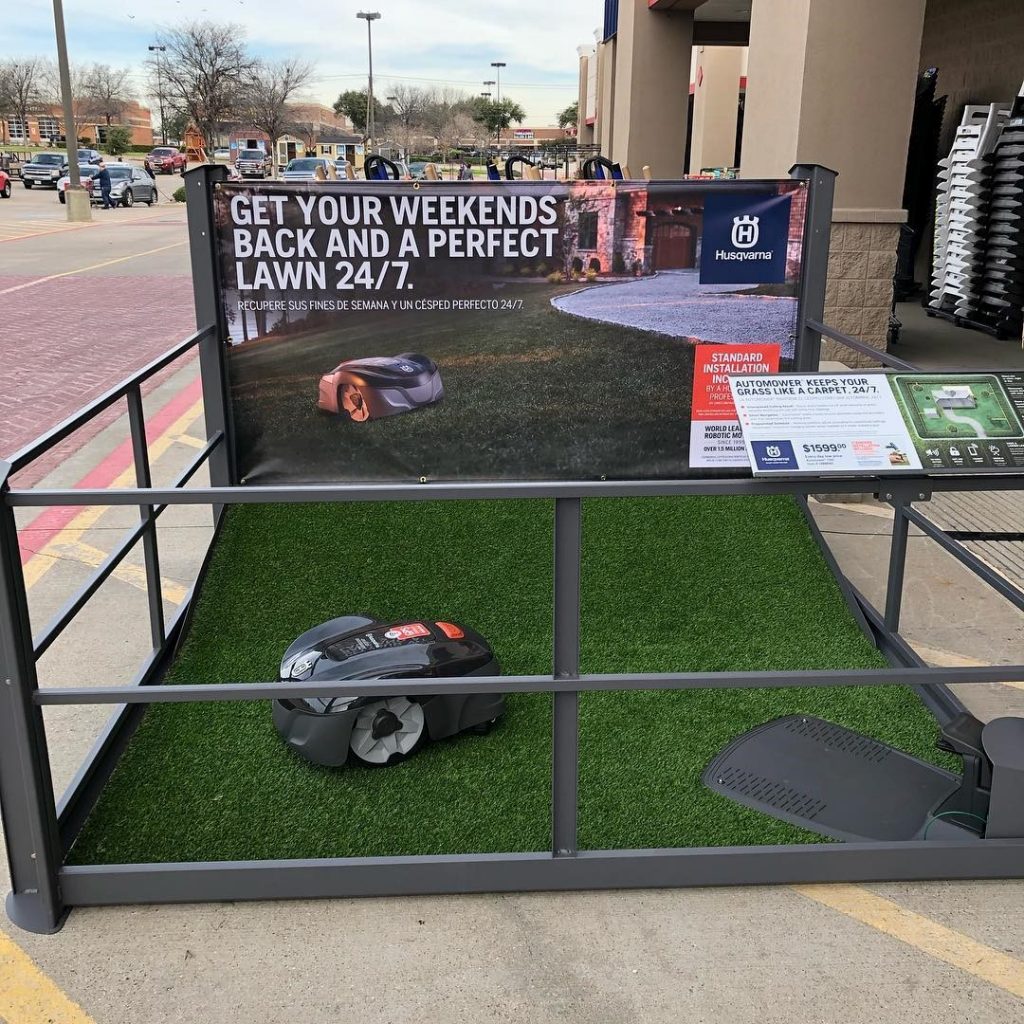 I helped build a few displays, like shown in the image, for Lowes in the Charlotte area as well as one in our Research and Development office in Charlotte. For the battery handheld part of the assignment I focused on the current landscape of battery handheld tools and the different trends in the market.
In November 2019 I moved to Huskvarna, Sweden and started with Drive Systems Engineering. As a part of the Drive Systems Engineering team I am working with new battery development from a hardware and systems perspective.
So, what is it like moving to Huskvarna after living in North Carolina and Georgia USA? After living in two places that are not very cold in the winter and normally sunny meant quite a change to Sweden in November. However, whatever I lost in terms of lack of sun and the cold weather, I gained in a very warm welcome from my Swedish colleagues and fika. I was able to walk to work with the snowy view portrayed in the photo.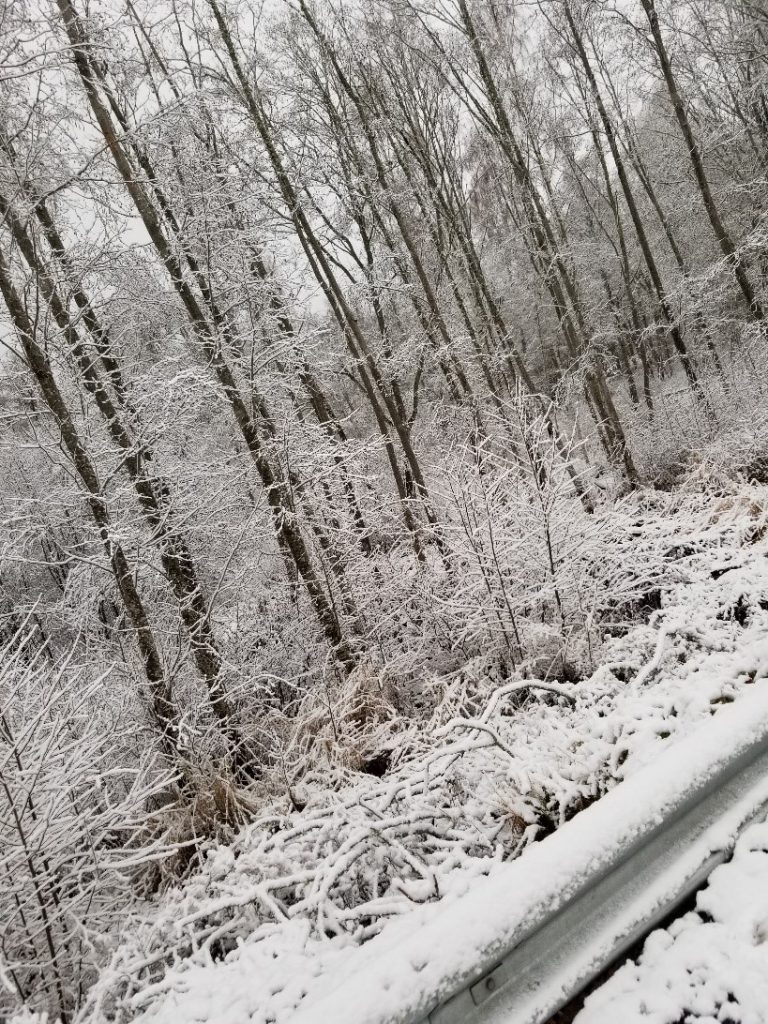 Then Christmas time came and I was greeted to this amazing tree.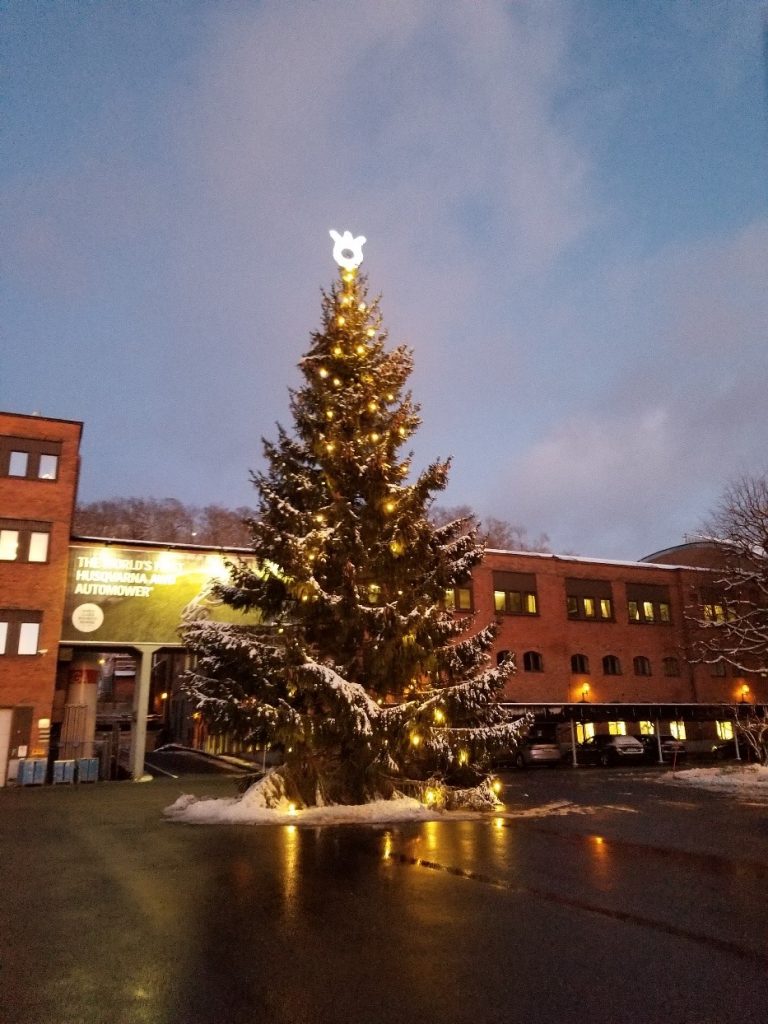 For the rest of my trainee journey I will join the Primary development group for robotic lawnmowers. I am excited to see what this rotation will bring. Until then I look forward to learning and being able to provide my input in the battery development.
Comments Off on What it's like moving from Charlotte, U.S to Huskvarna, Sweden