Jul 02
Hannah TaubenreutherSKF
2 Comments
Hello everyone,
I am Hannah from Germany and one of the SKF Global Graduates of wave 4. I joined SKF with 9 other graduates in September 2019. As you can read in the previous posts, we all started our SKF journey in Gothenburg. During our introduction month we met Group Management and we had a lot of trainings as well as fun activities in the evening.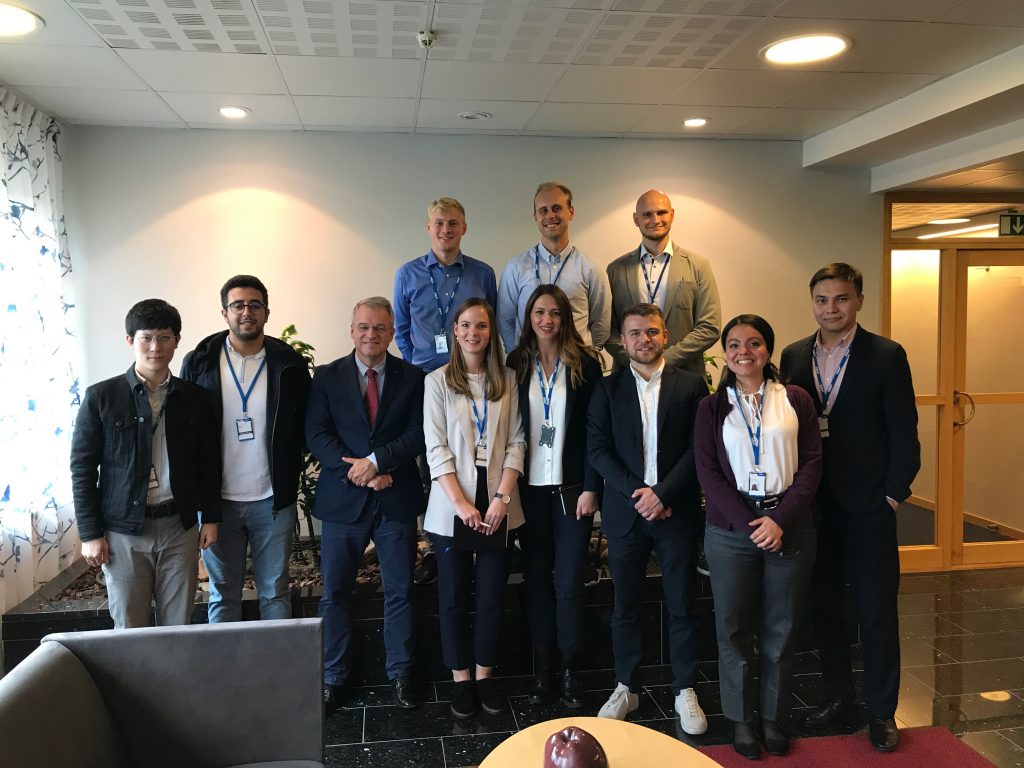 After 4 weeks in sweden, we all returned to our home countries (except Cosmina 😉 ) to start our first rotation. I started in Schweinfurt, Germany, in the Project Management Office for Manufacturing. During the next 6 months I focused on Business Intelligence and improving the collaboration between our sales force and the factories. After a few months I got invited to a new project in our Wind Segment. As the wind market is continuously growing the project focused on managing and visualizing the demand for our customers in the best possible way. It was a great opportunity and I learned a lot about Supply Chain Management, New Way of Working and Demand Forecasting.
Being flexible
For all 10 graduates, it was planned to meet in Gothenburg again in March. But with the covid-19 outbreak the gathering was changed to online meetings which worked surprisingly well – and it was fantastic to catch up with all the other graduates and the Programme Team.
My second rotation at SKF
I am one of the lucky ones! It was actually planned for me to go to Prague to work on a customer experience project for East Europe. But because of the current situation, this got cancelled. But SKF is huge! So my manager arranged my second rotation within Germany – and this was done within 3 weeks! We had to look for accommodation as well as finding a new project for 6 months and a host manager in another SKF business unit. But it all got done with the support of HR, management and the Global Graduate Programme Team.
End of march I started my second rotation in the SKF Business Unit Marine – first from home and in April I was finally allowed to move to Hamburg, where our main production facility for maritime products is located! From my office I have a fantastic view on cruise vessels and container ships: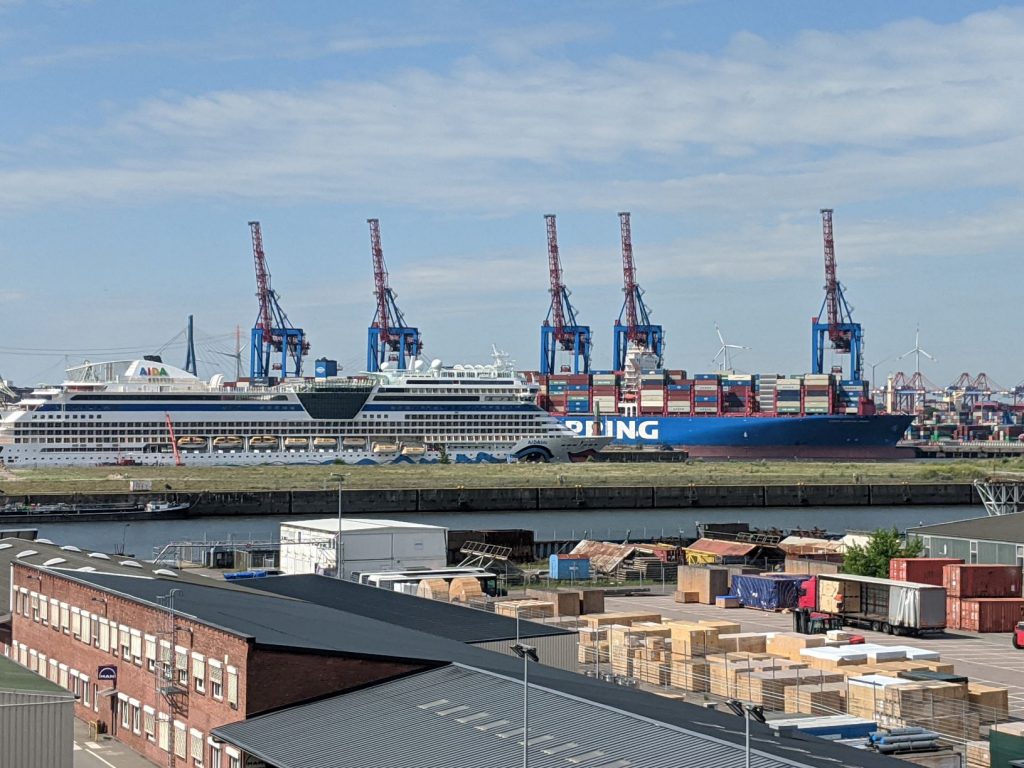 During my second rotation in Hamburg I am part of an international project team – I work with people from Marketing, Business Development and Sales to understand the current Sales set-up and to look into optimization possibilities.
The Maritime sector is very global and completely different from the industrial business. And also the SKF product portfolio for the maritime industry is huge! We are not only selling bearings to shipowners and OEMs, we also selling among other products sterntube seals, couplings, oily water separators and stabilizing systems for cruise and research vessels.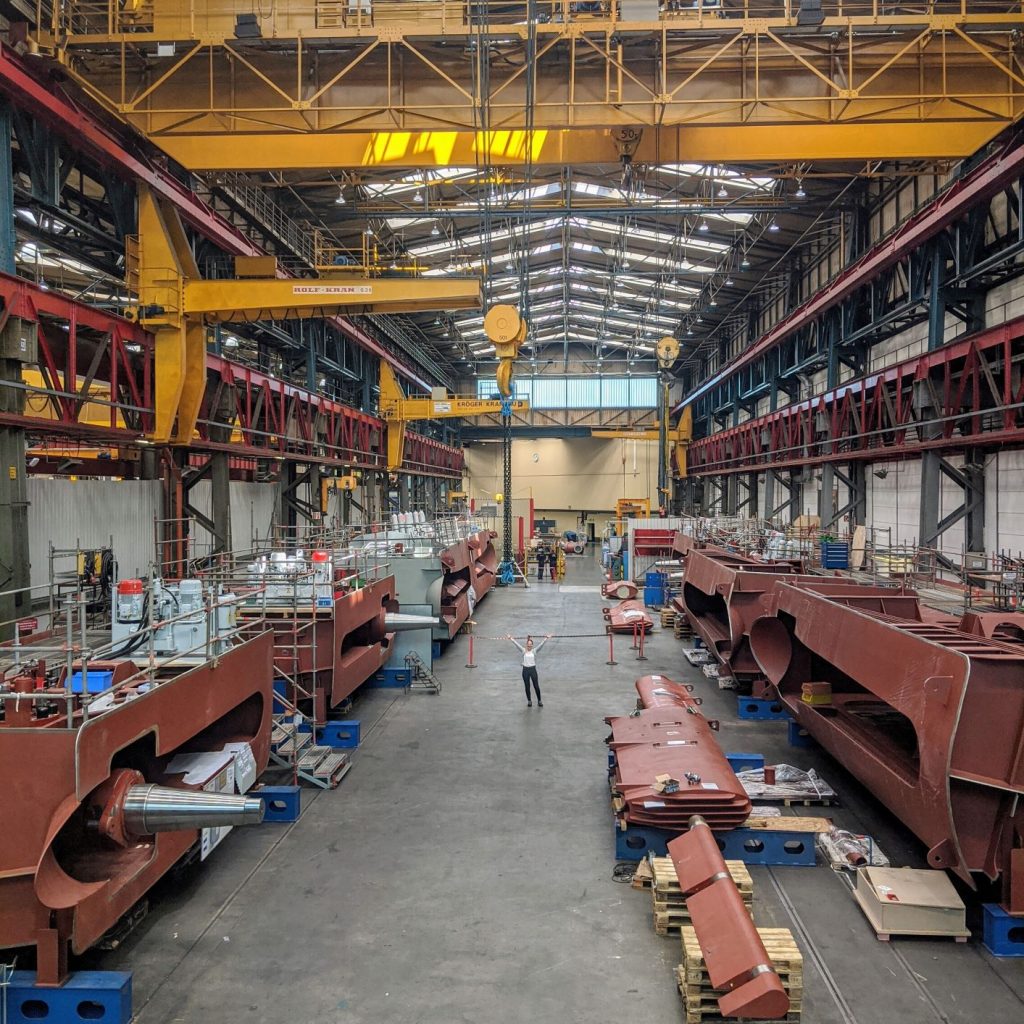 This picture was taking in the assembly hall for the stabilizers in Hamburg! Aren't they huge? I was fortunate to get the opportunity to go to a drydock in Hamburg to see a cruise vessel during reparation services. There, I also saw our stabilizing system at the bottom of the ship. Compared to the size of a cruise ship, they look like tiny tiny fins! But still, the size is enough to stabilize the entire vessel during rough sea conditions – isn't that cool?
What comes next?
Until September I will stay in Hamburg and focus on customer interviews as well as the implementation of a new sales channel concept. In October it is planned to meet again in Gothenburg – if we are lucky this time 🙂 But in these uncertain times, nobody knows what is happening even next week.
I am not regretting joining the SKF Global Graduate Programme – it is a fantastic opportunity to start your career. In the last 11 months I met many many people from all around the world, the other graduates became my friends and the support from management is incredible. Of course, it all depends on yourself and what you want to achieve, but if you are eager to learn and open to new departments as well as business areas you get the opportunity of a lifetime!
If you have questions regarding the Programme, feel free to contact me. Until then, stay safe and take care! – Hannah