Feb 28
Hossem HouariTraineeBloggen
Comments Off on Sport as inclusion enabler
Presentation
My name is Hossem. Recently involved at SKF as a Global Graduate, I am based in St Cyr factory in France! I have a mechanical engineering background from the University of Technology of Compiègne. During my studies, I spent 2 semesters abroad: in Dresden (Germany) and in Pohang (South Korea).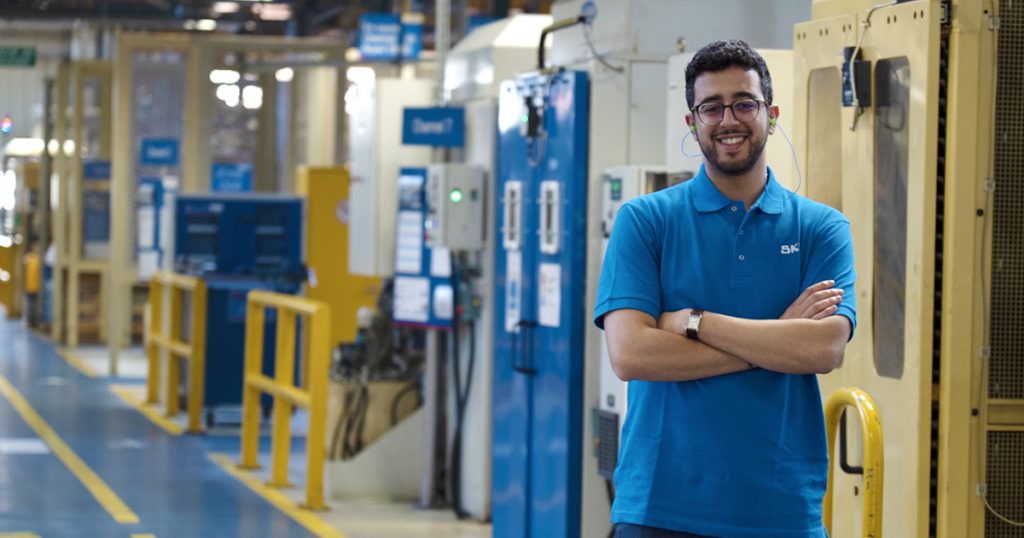 Before joining SKF, I was working in Morocco as a project manager to launch a new factory in the aerospace industry with french and german experts.
I developed a passion for international industrial projects thanks to 2 french professors I met during my engineering studies. Since, I am always looking for new challenges in international projects: That's why I joined the Global Graduate Programme!
My first rotation – St Cyr France
I am doing my first rotation in the Deep Groove Ball Bearing (DGBB) factory in St Cyr, close to Tours in France. When I joined SKF, I directly asked my manager to be involved in a project close to the manufacturing operation, that's what I got!
Some words about the project: Enhancing the competitiveness of a specific channel
To put it simple, factories have 2 big challenges:
The first challenge is the capacity to serve the market. In otherwords, being able to produce the right products for the right customers on time and with the quality expected.
The second challenge is to be able to control manufacturing costs.
Being able to control and manage this tandem-challenges is a key success factor for a factory.
The first challenge, basically having the capacity to serve the customers, is a never-ending process that every factory employee has to keep in mind. Customer satisfaction is our top priority and all the teams are fully involved to reach it.
My project is completely under the second challenge scope. I am leading a project of cost reduction in one of our DGBB factory channel. The idea is to investigate in the complete value chain to find new cost reduction levers. Design, material costs, channel organization are the big topics I am working on. With the St Cyr teams, we really did great work, and I am now implementing the activities that we have identified to reach our target!
Sport as inclusion enabler
My home town is quite from St Cyr, I am coming from Grande-Synthe near to Dunkirk in North of France. When I arrived, I had no friends and no family here. So I decided to be part of the SKF football team to meet new people and also to maintain my "Zeus divine body".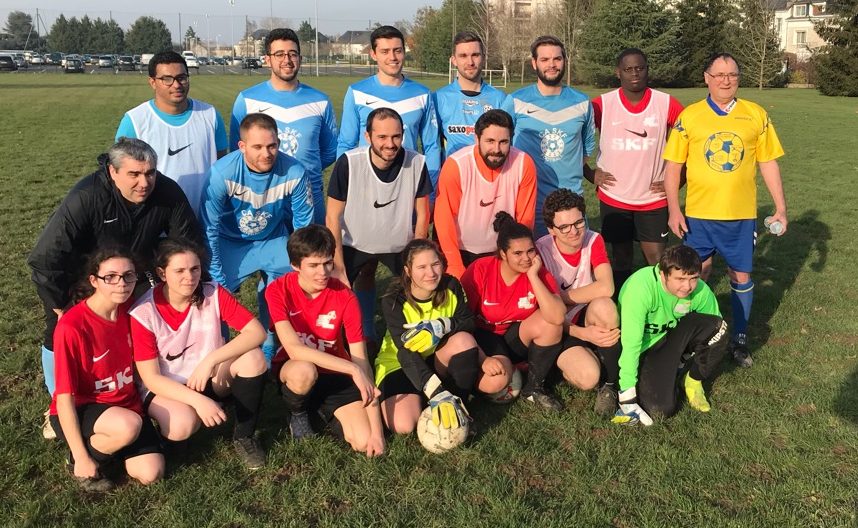 It was definitly a good idea. When you are practicing sport, there is no hierarchical or social position, the only objective is to play together and win the game! Then, it is easier for you to make friends!
As Plato advised us, it is also a way of having a balance between the body and the mind: "We should not exercise the body without the joint assistance of the mind; nor exercise the mind without the joint assistance of the body."
So let's exercise!
Hossem