May 04
Johan LiljenbergHandheld
3 Comments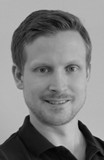 Who am I?: Firstly I want to give you a brief introduction of myself. I was born and raised in Ullstorp, a small village outside Kristianstad in Skåne. In 2005 I moved to Jönköping to study economics at Jönköping International Business School (JIBS). During my studies I spent one semester at Edhec in Nice and one semester at RMIT in Melbourne. If you get the chance from your uni to go abroad, take it! When I am of work I spend most of the time training, running, cycling or sailing. I also spend a lot of time with my friends.
Fairs, seminars and ISO: During the last weeks me and Christian has been traveling around Sweden, visiting fairs and seminars. Last week we attended a seminar on International sales with ITM in Malmö, here we discussed all the dangerous pitfalls that exists in international trade.
The Office: As you probably know we are working on different internal projects. Our projects are now well on the way and in some cases we can clearly see the end. Working with this project based approach gives us a chance to learn and develop different segments of the organization at the same time. At least for me it is more exciting to work with different tasks and this is not something that is only for the trainee program, our whole organization apply the project approach when we work. How work is conducted within SMEs is very crucial due to the limited number of people and the financial limits, the resources need to be allocated as efficient as possible.
What's next?: The coming weeks we will continue our work on ISO 9001 and 14001. We will also take part in the product development process. In our trainee program we are going to spend some time abroad, first one week in Deventer, Holland with Handheld Benelux BV., then three months in Corvallis, USA with Handheld US Inc. We are currently in the planning phase for these months abroad.